If you have chosen to raft the Zambezi River for your next adventure holiday, you have made a wonderful choice. What we'd like to share with you now are some of the amazing adventures you can take part in either before or after your rafting trip. It can sometimes offer a reduction in the cost of your flight if you fly out a day or two earlier to Livingstone in Zambia from either the UK or the United States. We'd like to point out some wonderful adventures you can take part in:
1. The "Devils Pool" on Livingstone Island: One of the best and most iconic activities on offer. Swim in the world's most impressive "infinity pool" right on the edge of Victoria Falls. This activity is only open during low water (August – November) and includes a visit to Livingstone Island.
2. Cheetah Encounter: Many guests have rated this as one of the highlights of their trip. You'll be collected from you hotel and be taken to the Cheetah centre where they work with this endangered species. Take one for a walk!

3. Lion Encounter: Walk in the bush with African Lions. No leashes or restraints and no enclosures. Young lions are walked in the bush to encourage survival skills and bush knowledge – essential developments to ensure their eventual release into the wild.
4. Elephant Walk: Elephants are maintained in a free roaming environment, focusing on the elephant's psychological, physiological and social fulfilment. Our philosophy is based on understanding elephant behaviour within their natural environment. Elephants are natural and eager learners, and enjoy workout sessions with their trainers on a daily basis.
5. Tiger Fishing: Over 75 species of fish lurk in the waters of the mighty Zambezi with a quest to elude capture.  One of these is rated by many anglers as "the finest sporting and fighting fish in the world" – The renowned Tiger fish.  Come and meet this formidable opponent. Whether the serious angler, recreational fisherman or first timer – there is enjoyment to be had by all.
6. Inflatable Kayaking: Come and see the new activity that everyone is talking about. You will see just how much fun the sport of kayaking is! Our clients have described it as "way better than rafting" . You will be given expert tuition from our world class team of kayak guides and a supreme amount of confidence as you don your high float life jacket, helmet and sit in your own craft to tackle some of the Zambezi's best whitewater.

7. Microlight Flight Over Victoria Falls: No matter how many times you see Victoria Falls from the air, it is VERY impressive and well worth the flight. As an adventurer, you will appreciate flying in the fresh air and looking at this spectacular sight. Don't worry about taking your camera, as we can arrange spectacular shots of you to show family and friends back at home from the wing of the microlight. We recommend taking this flight in the morning when the weather is generally better and more settled. Take the flight of the angels and see why this trip is so spectacular.
8. Gorge Swing off Victoria Falls bridge: We'll collect you from your hotel and take you to the stunning setting on the historic Victoria Falls Bridge, where you will have just the  Zambezi River below you. Here the professional team of instructors will harness you into the gear required for abseil, high wire, rap jump and the highlight, the gorge swing.
9. Bungy Jump: Set 111 metres above the Zambezi River on the famous Victoria Falls Bridge overlooking Victoria Falls has to to be one of the best settings in the world for a bungy. Whether you are on your own, or have been dared by your fellow paddlers, this is a must do activity on your trip to Livingstone.
10. Day trip safari to Botswana: Within just one hours drive of Livingstone is one of Africa's best Wildlife Parks, Chobe National Park in Botswana (yes you get another stamp in your passport!) You'll be transported to the border and here you will cross the Zambezi river and head out on a morning river trip on the Chobe River, a fantastic place to view so the many diverse and amazing game animals in the area.
So there you go. 10 of our recommendations to extend your trip to the Zambezi River. There are many more besides from exploring the Maramba market to going and volunteering at Lubasi Children's home. Our advice is to chat with someone about what YOU are looking for and make it fit!  Livingstone leaves a special memory etched in every traveler's mind who visits.
by Hamish McMaster
Hamish McMaster is the Water By Nature owner. He has spent the past 25 years exploring and playing on the world's great rivers. He still loves nothing more than getting out there and sharing adventures.
---
Recent posts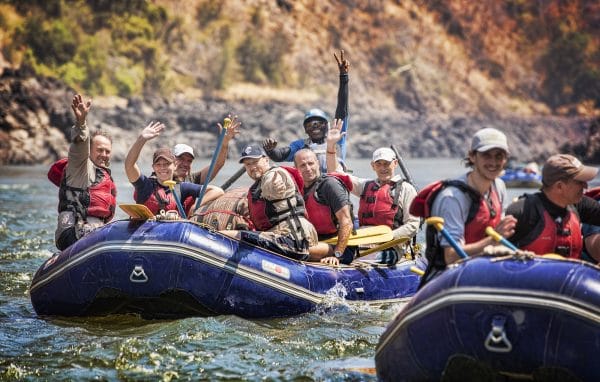 ---
You're taking on the best white water rafting river of them all, but what are some other things you can do before or after rafting the Zambezi? After all, it's a long way to go and it makes sense to maximise your time in this beautiful part of the world. Here are ten suggestions – seven local […]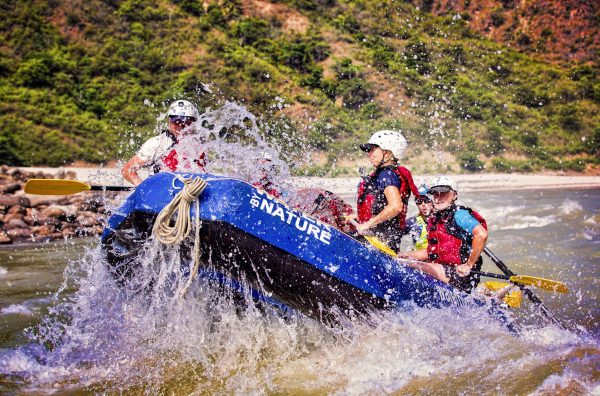 ---
Whitewater rafting the Tamur River in Nepal should be on your list of 'must raft' rivers. Fed by snow melt from the third highest mountain in the world – Kanchenjunga – the Tamur provides exceptional whitewater rafting. It has nearly 130 rapids over a 120km stretch, and almost continuous grade IV rapids on day one […]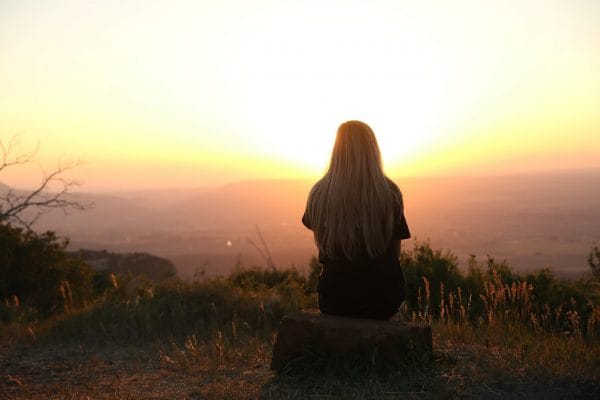 ---
Heading out on adventures makes us feel alive. The excitement of planning it, seeing incredible places, and having amazing experiences that broaden our minds – it's why we do it. But the act of 're-entry' back into normal life can be hard. While your world and outlook may have changed, the rest of the world […]