If you are a rafting and whitewater aficionado, then California is the place for you. The best time for rafting the rivers of California is during the Spring Runoff, which varies from year to year but is normally from May until July. Here are some of our favourites:
1. Cherry Creek.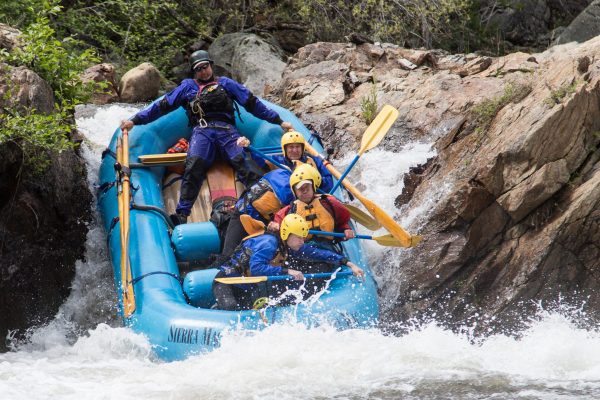 The Ultimate of rivers and world class guides. This river has a reputation for being the best trip in California and maybe even the world and for good reason. The team on the water are the best guides I have seen anywhere in the world. You will be required to take a swim test which will include swimming downstream and catching an eddy on the other side of the river and then a return trip back. It will also include swimming under an upright raft. It will also include the guides checking out your reactions in the carpark to their commands. Don't let this concern you though, as despite the challenging nature of this we have even had fit and able guests in their 60's and 70's get to raft this river. They will turn you away, if they feel you are not up to the task.
2. The Main Tuolumne.
'The T' as it is affectionately known is a staple river of California and great fun for an amazing multi day experience. Leaving from the stunning town of Groveland, this river just outside Yosemite National Park, has a wonderful mix of challenging rapids from the start point at Merals Pool, you'll be treated to a variety of Class III, IV and at some flows V rapids. Rapids such as the Rock Garden, Nemesis, Grays Grindstone, Ramshead, Evangelist, Hells Kitchen, Thread The Needle and the iconic Clavey Falls will challenge and excite you at every turn. The gorge, is spectacular and there are several wonderful campsites on this trip. It can be done as a 1 day, two day or three day trip. Our recommendation is 2 days, which gives ample time to explore the valley, before taking out again at Wards Ferry, where rafts are often winched up on to the back of the waiting outfitter trucks. A multiday trip on the Tuolumne is incredibly special.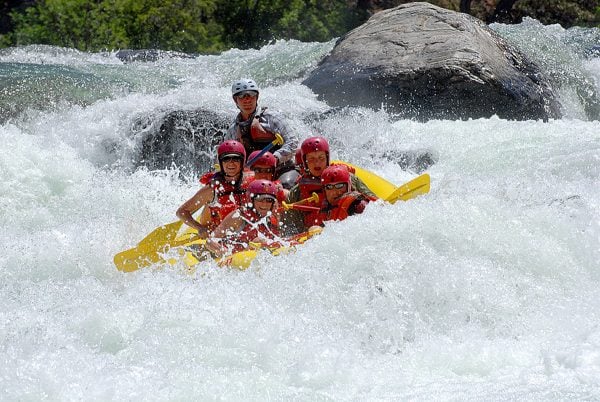 3. The South Fork Of The American River.
A stunning trip in the foothills of the Sierras, this Class III trip boasts more than 30 rapids and make it the perfect introduction to rafting, making it the firm favourite and most popular trip in California, given its proximity to San Francisco and Sacramento. The trip covers 21 miles of exhilarating rapids perfect for people from 6 to 86! The season runs from April until September and is located just a short drive from the historic gold mining town of Coloma. Being the first trip on our California Dreamin trip, you'll get a hearty lunch before tackling some awesome rapids such as Satans Cesspool (nicer than it sounds!) Triple Threat and Hospital Bar. Let's get ready for some fun!
4. North Fork Of The American River
One of our favourites, this free flowing and un-dammed river is often one of our guests favourite trips. The river features amazing Class IV and V rapids, depending on the flows with some thrilling and continuous sections of whitewater. Our favourite rapids include Chamberlain Falls, Bogus Thunder (featuring Toaster), Tongue and Groove, Zig Zag with the thrilling and aptly named Staircase. The river calms down towards the end giving plenty of time to reflect on this amazing trip. If you are up for some excellent rafting in spring, make sure the North Fork of the American is on your rafting bucket list.
5. The Kern River.
For all you folks living in Los Angeles, you have an awesome river right on your doorstep. Kern River Outfitters offer well run and safety conscious operation. Our recommendation if you like your rafting challenging, is take on the spectacular 17 mile Forks Of The Kern section featuring Class IV and V drops and is a two day trip taking in over 80 world class rapids. The trip requires a 3 mile hike to the put in point and there is a paddlers test and phone screening, similar to Cherry Creek. The Kern also offers some less challenging sections if you feel this may be more suitable.
So, there you go. Our picks for the best and most fun rivers in California. Our California Dreamin trip takes in 4 of these wonderful rivers, plus the stunning Merced River that gathers force from its headwaters in Yosemite National Park.
by Hamish McMaster
Hamish McMaster is the Water By Nature owner. He has spent the past 25 years exploring and playing on the world's great rivers. He still loves nothing more than getting out there and sharing adventures.
---
Recent posts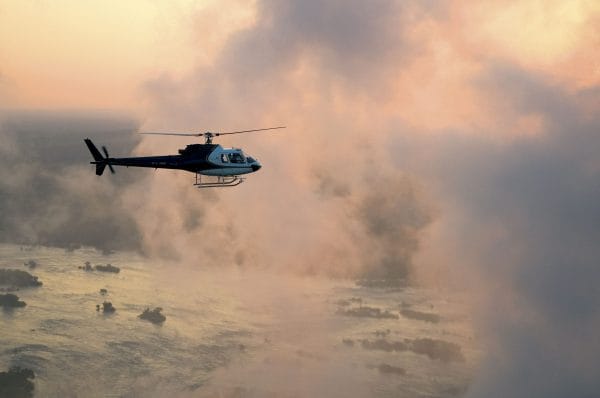 ---
The Zambezi is one of the world's greater white water rafting destinations. If you are thinking about taking on this spectacular river, you will want to choose a reputable Zambezi rafting outfitter that will provide the best possible experience, both for you and the local people in Zambia or Zimbabwe. So what should you look […]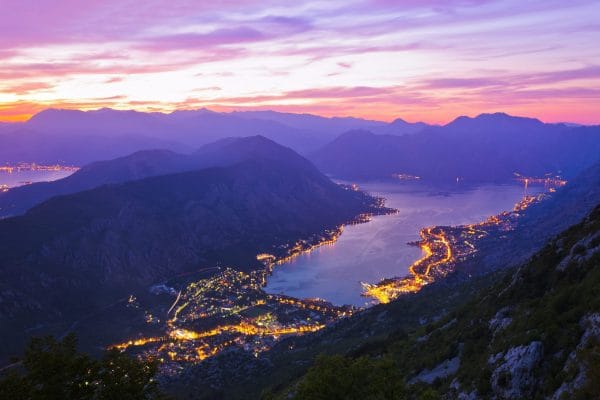 ---
If you need a reason to visit Montenegro, read on. Montenegro is a Balkan country that is rapidly growing in popularity. It's easy to see why, with its rich cultural history influenced by the Venetians, Romans and Ottomans. But it's the natural scenery that will really take your breath away. From the stunning Adriatic coastline, […]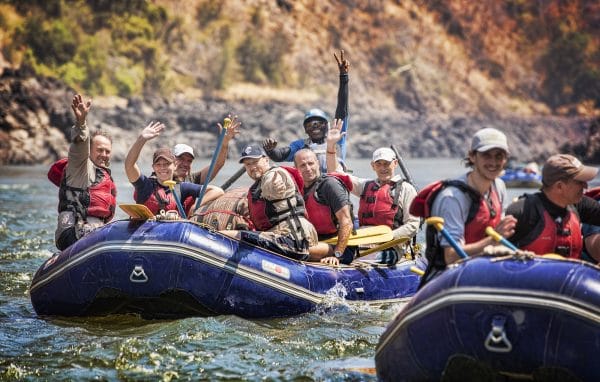 ---
You're taking on the best white water rafting river of them all, but what are some other things you can do before or after rafting the Zambezi? After all, it's a long way to go and it makes sense to maximise your time in this beautiful part of the world. Here are ten suggestions – seven local […]