Hamish McMaster, Owner & Founder of Water By Nature, explains some of his favourite places to stop and take in the stunning area you are in.
 After trekking the world in search of the greatest rivers to run, there are plenty of memories that stay with me. I can still close my eyes and see the white curtains of water spurting out of the red cliffs of Havasu Falls. From the azure swimming hole below, I can still feel the rough ripples the tumbling Falls creates as it smacks down. I can taste the mist in the air, hear the river's roar mixed with laughter from friends around me. These are the moments that stay with you.
So, let's get into it. In no particular order (that memory is #5 on the list), here are 7 of the greatest views or stops that I've had — that you could have — on our river adventures.
Moemba Falls, Zambia. One of the best aspects of travelling by river is that it takes you to some pretty special places. One of my favourites is sitting above Lower Moemba Falls, enjoying a lovely glass of merlot or an ice-cold gin and tonic, eating wine and cheese and chatting with your fellow adventurers. One of the reasons it feels so amazing is the remoteness. You've just had a great day three on the Zambezi, culminating in running the fun filled Upper Moemba, literally right before you get to camp. With the Zambezi now threatened with a dam, this iconic place will be under water, so I'm glad this is a memory I've made before it's gone. See it while you can by joining us from July until October.
Hiking Into The Tamur River, Nepal. On this iconic adventure, we trek for 4 days to arrive into Dobhan, where we start rafting the Tamur River. The trek in, however, is an adventure in itself. We walk predominantly along a ridge and are treated to not only world class views, but gorgeous villages, where Nepalis welcome you with a traditional "Namaste" and cup of masala chai (spiced tea). One of my favourite nights is where we camp at Gufa Pokhari on our first night of the hike. Traditionally clouds roll in late in the day, but the next morning when guides wake you up with a coffee, as you unzip your tent, you are treated to 270 degree views of the Himalaya. Simply magical. Join us late October for this amazing trip.
Sea Kayaking In Papua New Guinea. As well as rafting the challenging Watut River in Morobe Province on our Rivers & Oceans adventure, we head up to New Ireland Province for some rest and relaxation. As part of this we sea kayak around the remote islands, stopping to take in the gorgeous views as well as a little snorkelling. Stop on the remote beach, enjoy a gourmet lunch and a swim. On our 2018 adventure, we even spotted a number of Super Yachts. So if they are discovering Papua New Guinea, shouldn't you be too? Join us for a unique adventure of a lifetime this September and October.
Walking To The Top Of The Erg Chebbi Dunes, Morocco. The Sahara is the largest desert in the world. Whilst we don't profess to show you it all, our Morocco Deserts & Rivers adventure takes in an amazing day at the dunes. You'll hike up to the top of one of the dunes for sunset, slide down and then take a camel trek to our remote desert camp. There, you'll be treated to the proud Moroccans putting on an all singing and dancing show as well as some pretty tasty food. Whilst it takes a while to get to the Sahara, we include many diverse and fascinating stops along the way. Experience this adventure in March and April.
Exploring Havasu Falls, Grand Canyon, USA. How can we possibly drill down one of the hikes on the Grand Canyon as the 'best'? This simply isn't possible. And with so many great hikes and stopovers such as Redwall Cavern, the 'up and over hike' at Thunder River, and Nankoweap lookout to name just a few. My personal favourite is taking the hike up to Havasu Falls. While many of the motorboats stop and just take a short hike up to some stunning swimming holes, we prefer the rewards of a 1 hour hike up to the Havasu Falls. Azure colored water so spectacular you won't want to leave. Trips from May – September.
Relaxing and Exploring Waewaetorea Island, New Zealand. One of the best things about the New Zealand trip is I get to do some of my favourite things in New Zealand and share a few hidden secrets of my homeland. Whether it is rafting the Landsborough River, staying on a high country sheep station, or exploring the magnificent Bay of Islands, we have plenty of treats in store for you. My niece and her husband Jonny own an amazing boat called The Rock, which takes us out to explore the magnificent islands. Part of this is generally a visit to Waewaetorea, where we swim, or hike, paddle of just sleep on the beach. It's a special place and we are pretty sure you'll love it as much as we do. Trips run late February and March.
Hyside For Your Life Camp, Cotahuasi River, Peru. The Cotahuasi River is set in the world's deepest gorge (along with the Colca) and as such this is pretty dramatic in itself. Add really amazing rapids, Inca ruins, and the spectacular Sipia Falls on the way in and you're in for one amazing adventure. One of our favourite stops is above the dramatic rapid, Hyside For Your Life, where we set up our camp for you to enjoy your Pisco's under a starlit sky. For those who wish to, there is also a dramatic extension to Machu Picchu. Trips are available late May – early June each year.
If you've gotten this far and are hungry for more stories, here's a bonus #8 from one of our guests who had their own favourite moment on the Zambezi:
"After an amazing exhilarating time on the Mighty Zambezi with my family, we then went onto Botswana for a two day safari staying at the beautiful Wildtrack Safari Eco Lodge, we were looked after by Andrew and Brendan and had a fabulous time hearing and seeing lots of animals from Elephants, Buffalo, Giraffes, Antelope as well as lots more. Altogether it was a fantastic holiday and one that we will all remember and talk about for years to come."
by Hamish McMaster
Hamish McMaster is the Water By Nature owner. He has spent the past 25 years exploring and playing on the world's great rivers. He still loves nothing more than getting out there and sharing adventures.
---
Recent posts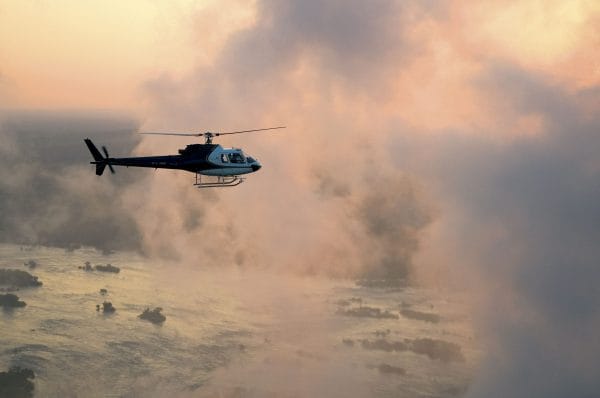 ---
The Zambezi is one of the world's greater white water rafting destinations. If you are thinking about taking on this spectacular river, you will want to choose a reputable Zambezi rafting outfitter that will provide the best possible experience, both for you and the local people in Zambia or Zimbabwe. So what should you look […]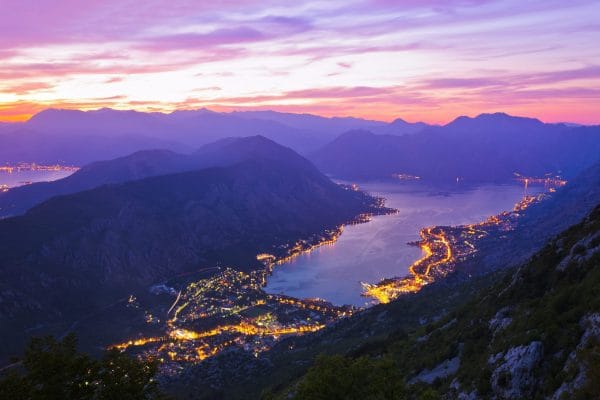 ---
If you need a reason to visit Montenegro, read on. Montenegro is a Balkan country that is rapidly growing in popularity. It's easy to see why, with its rich cultural history influenced by the Venetians, Romans and Ottomans. But it's the natural scenery that will really take your breath away. From the stunning Adriatic coastline, […]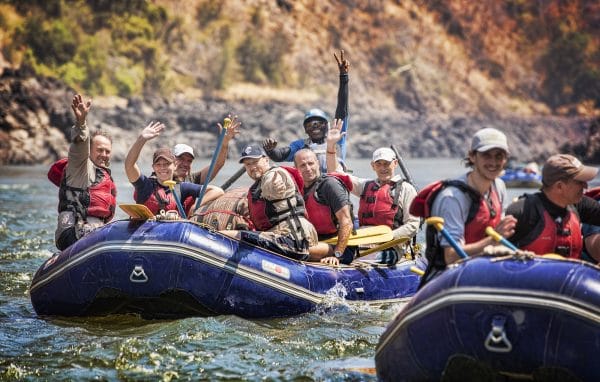 ---
You're taking on the best white water rafting river of them all, but what are some other things you can do before or after rafting the Zambezi? After all, it's a long way to go and it makes sense to maximise your time in this beautiful part of the world. Here are ten suggestions – seven local […]