The Kingdom of Morocco is a feast for the senses. Fragrant spices, busy bazaars, expansive deserts, soaring Atlas Mountains, incredible beaches and intriguing cities, it's a destination worth taking your time to explore.
But why Morocco? For a country so close to Europe, it couldn't be more different. We often describe it to our guests as a melting pot of European, African and Arabic cultures. You can sit in an open air café with views over the Atlas Mountains sipping your espresso, but it also has the quirky chaos that comes with Africa, with donkeys walking past and a van driving past so overloaded with luggage, it would make a US or UK policeman's eyes pop out!
Water by Nature has run rafting trips in Morocco for over 25 years, but we know that there is so much more to see and do than just our river trips. Our guests regularly ask for ideas on how to make the most of their time in the country.
We've compiled a list to inspire your North African adventure.
Ten great things to do in Morocco
Visit the souks of Marrakech
Marrakech has the largest souks in Morocco and are known globally for the myriad of products sold. The maze of little shops and stalls sell everything from pottery and woodwork, to spices and carpets. Each souk is named for the item that was traditionally sold there. Souk Summarine is the main artery of shops from which others fork, like Souk el Attarine with its copper, brass and silver teapots and lanterns. Or Souk Nejjarine with its intricate woodwork or Souk Smata where you can pick up shoes like traditional Moroccan slippers. The best way to explore them is to just dive in and get lost. Be prepared to haggle and practice a firm but polite 'no' to escape over zealous salesmen.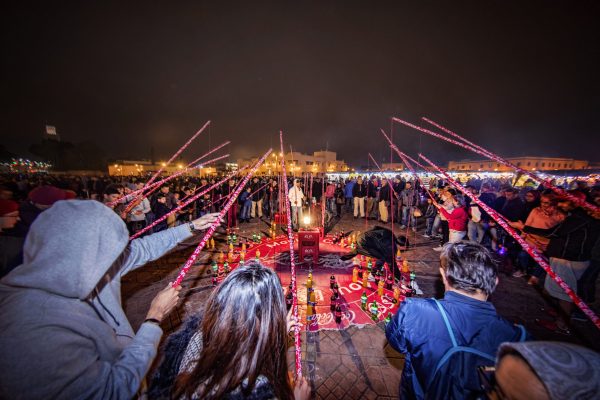 Watch street performances while sampling street food at Djeema el Fna
During the day, Dejeema el Fna, the main square and cultural centre of Marrakech, has an eclectic array of entertainment. Watch snake charmers, dancers, acrobats, dentists showing off teeth extractions, monkey trainers, henna artists, fortune tellers and so much more. At night, the food stalls really come to life and you can sample tagines, kebabs or entire sheep heads while watching the performers. It is an assault on your senses but is pure Morocco and a must see.
Take in Marrakech's palaces, mosques and gardens
The Koutoubia Mosque is Marrakesh's most famous landmark with a 70-meter-tall minaret visible for miles in every direction. Built in 1162, it can viewed from outside only for non-Muslims. Escape the city bustle with a quiet stroll around the lush, tropical Marjorelle gardens, with its vivid blue buildings. Designer Yves Saint Laurent went on to own the place and there is now a museum dedicated to him. Or visit Bahia Palace, built in the late 19th century and has dazzling interior decoration.
Clean up at a Hamman
Wash off the dust of the souks by visiting a traditional Hamman. These communal bath houses in domed buildings will have you washed, steamed, scrubbed and massaged, leaving you feeling invigorated. You can find them dotted all over Marrakech.
Get a henna tattoo
Visit the Henna Cafe and get a temporary henna tattoo as a momento of your trip. This organisation does great work educating young people and providing a soup kitchen for people in need. For fans of responsible tourism, this is the place to visit.
Take a hot air balloon ride or quad bike
See Marrakech and the surrounding area from up high in a hot air balloon. Leaving early in the morning, you take in panoramic vistas all the way to the Atlas Mountains. Some trips include a camel ride or quad biking experience at the end. Not a fan of heights, you can go straight to the quad biking. Ask us for recommendations as to which companies to go with.
Head into the desert
On our Deserts and Rivers trip, we take you into the Sahara. You'll see desert sands and snowy peaks, plunging canyons and refreshing oases along the Draa, Dades and Ziz wadis, and everywhere the sumptuous kasbahs, fairytale cities built of earth. Travel through Ait Benhaddou, the recognisable location for films like Gladiator, The Mummy, Living Daylights and Lawrence of Arabia. This trip will let you ride camels, eat berber pizza, sleep under the stars and discover life in the desert through the local berber people.
Chill out – or get active – at the beach
Essaouira is a great area for those who love holidays by the sea with all the extras. You will find a 10 kilometre long sandy beach with first-rate hotels and a range of sports facilities and nighttime entertainment. Try your hand at kite surfing in one of the world's premier destinations and competition spots.
Explore Morocco's blue city
Chefchaouen, Morocco's blue city located in the Rif Mountains in the North West, is a place to wander narrow streets, admiring the subtle shifts of colour, while enjoying local food in the market. Leather and weaving workshops line the steep, cobbled streets.
Raft the Ahansel
We couldn't leave our own Hidden Morocco Rafting trip off the list. The Ahansel River is at its best in March and April when the snowmelt happens from the majestic Atlas Mountains. This multi-day rafting adventure will take you to parts of Morocco you can only see by boat, like the steep gorges that eventually open up into Lake Bin El Ouidane. Camp on beaches, sleep under the stars, hear the sounds of the river and make amazing new friends. A rafting trip for beginners, families and experienced rafters, it will make you fall in love with Morocco.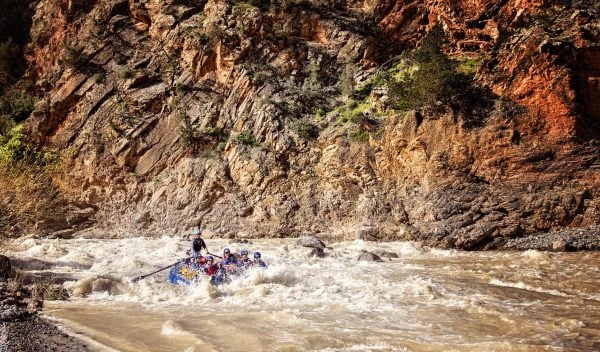 Have you packed your bags yet? Let's go!
by Hamish McMaster
Hamish McMaster is the Water By Nature owner. He has spent the past 25 years exploring and playing on the world's great rivers. He still loves nothing more than getting out there and sharing adventures.
---
Recent posts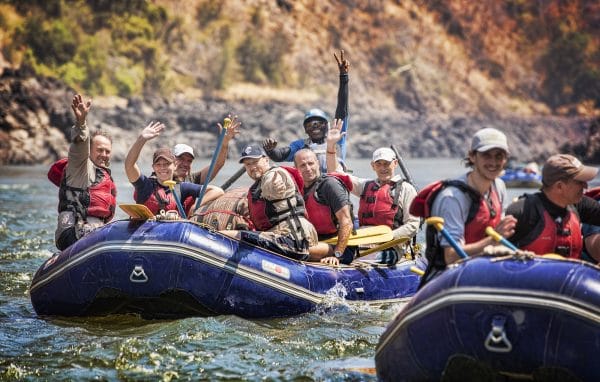 ---
You're taking on the best white water rafting river of them all, but what are some other things you can do before or after rafting the Zambezi? After all, it's a long way to go and it makes sense to maximise your time in this beautiful part of the world. Here are ten suggestions – seven local […]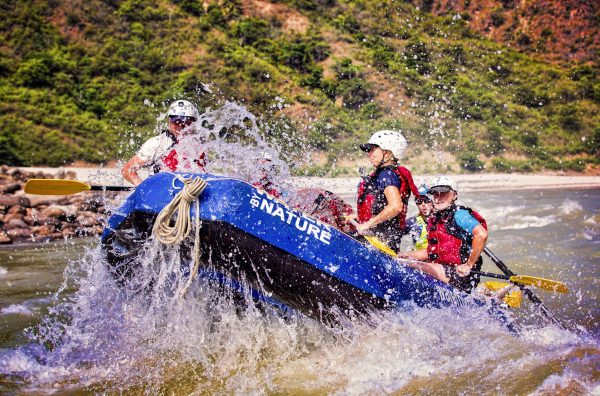 ---
Whitewater rafting the Tamur River in Nepal should be on your list of 'must raft' rivers. Fed by snow melt from the third highest mountain in the world – Kanchenjunga – the Tamur provides exceptional whitewater rafting. It has nearly 130 rapids over a 120km stretch, and almost continuous grade IV rapids on day one […]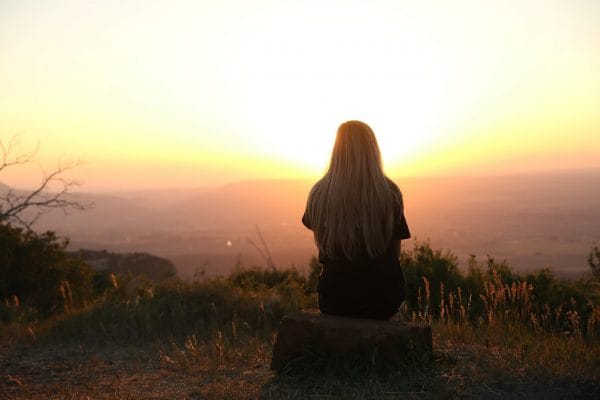 ---
Heading out on adventures makes us feel alive. The excitement of planning it, seeing incredible places, and having amazing experiences that broaden our minds – it's why we do it. But the act of 're-entry' back into normal life can be hard. While your world and outlook may have changed, the rest of the world […]