As we all head back to work after the holidays, it's time to get your planning 'hats' on and think about one of those classic and iconic adventures for 2018. As life gets busier, time away where you can fully 'unplug' and recharge yourself becomes far more important. Here are our top tips for some epic adventures for you and your friends and family, no matter whether you are a whitewater enthusiast, or embarking on your first rafting adventure.
The Rio Cotahuasi, Peru: This is a great 'follow on' trip after the Zambezi but COMPLETELY different. You'll be treated to day after day of world class whitewater. Unlike the Zambezi with it's flat pools between rapids, the Cotahuasi is awesome with it's continuous nature, thrill a minute roller coaster rapids. You'll also get to stay in fabulous Inca ruins on terraces with fascinating history explained by our team of local and international guides. Many of our guests rate this as the best rafting trip they have done. Join us from Sunday 27 May 2018 – Wednesday 6 June 2018 for a world class adventure. Why not add on Machu Picchu either before or after the trip to complete the 'perfect' trip!
2. The Watut River, Papua New Guinea: After our very successful 2017 trip, we are delighted to offer 2 trips in 2018 to this spectacular country. The trip starts and finishes in Cairns, Australia where we get to explore and train on the technical Tully River, coursing through the North Queensland rainforest. Once we get to Papua New Guinea, you realise you are in for a 'real' adventure into the heartland of this wonderful friendly nation. The Watut River runs through jungle clad valleys with friendly locals waving and beckoning us from the shores. This river offers world class rapids to excite even the most seasoned adventurer. We'll jump on dug out canoes to cover the flat sections of the river before exploring the white sandy beaches of Kavieng by sea kayak. One of the aspects we loved about it, was the lack of other tourists, which made for an amazing experience. This trip operates in October.
3. The Tamur River, Nepal: Set in the beautiful East of Nepal, the Tamur is one of the jewels in our crown. We hike for 4 days to reach this river, giving us a wonderful insight into this amazing country. Stop in teahouses, chat to the fascinated young kids walking to school and immerse yourself in the real Nepal. Thats what river trips do. Add to that the spectacular views you'll experience on the way to the river of Kanchenjunga and Manaslu amongst others, make this a truly unique and unrivalled adventure. And the river, oh yes the river. Get ready for some serious fun. 7 days, 140 rapids with great campsites each and every night. This is a treat for everyone who runs this wonderful river. If you think Nepal is cold, think again. At the same latitude as Florida, you'll experience sub tropical conditions (except on the hike at night, it can be chilly) Trips operate at Easter and also in late October. We also offer the Karnali and Sun Kosi trips in Nepal.
4. California Dreamin: Like many of you reading this, we do love to spend time on great rivers. This trip is no exception, with us spending a week in California on 5 different rivers. The South Fork Of The American, North Fork of the American River, Merced or North Stanislaus, the Tuolumne and the world famous Cherry Creek. More than just the rivers, though, on our 'road trip' we get to experience the great people of this state, explore Yosemite, sightsee in San Francisco, wine taste in Napa and have dinner in the oldest and most character filled pub in California. A week long adventure in early May to take advantage of the fabulous spring run off from the Sierra Mountains.
5. Zambezi River, Zambia: If you have yet to embark on this wonderful adventure, don't delay. World class warm water rapids, stunning beaches, fascinating wildlife, great guides you will love every minute of your vacation. From the moment we take you on your sunset cruise on the first night of your trip and meeting your dedicated, knowledgeable and experienced river crew on the first night, to your helicopter flight back after the final and largest rapid of the trip, our Zambezi Blast trip offers a chance to see this beautiful river at it's best. Add to that a safari to Botswana after your trip, you will experience a week long adventure that you won't forget in a hurry. If you prefer a longer time on the river, our Mighty Zambezi adventure gives a Grand Canyon style experience with the added excitement of seeing some hippos on your final day before your helicopter flight back to town.
6. The Magpie River, Quebec, Canada: Our latest country to be added to the growing list of rafting destinations. We are delighted to add the  iconic Magpie River in Quebec. Everything about Canada is BIG and when it comes to the Magpie, this is no exception. You'll start your trip with a stunning helicopter flight, which we use later in the trip again to portage the rafts around a huge Class VI waterfall. August is a wonderful time to visit Quebec when the weather is settled and warm and the rapids are at their best. In terms of dramatic scenery, untouched wilderness, stunning camps and numerous class IV/V+ rapids, the Magpie is hard to beat. Without question one of the top whitewater rafting destinations in North America and the World. We also offer the Chilko in British Colombia which runs in July.
7. Colombia: No need to think about Pablo Escabar and drug lords anymore. Colombia is on many people's 'bucket list' for 2018. Our trip is based out of the fascinating and fun filled city of Medellin where you can walk in gorgeous parks, visit wonderful museums and even take a salsa class. You won't want to leave! Once we do, we'll get to explore some stunning wilderness on the Rio Verde and Rio Samana where we camp in the midst of the jungle in tented hammocks. We often see sloths on the river, plus one of the most amazing ecosystems in the world in the Rio Claro Nature Reserve. Like many of our adventures, we try our best to take you to wild, interesting and less travelled places. This is certainly one of those. Join us in July for this amazing adventure.
So there you go. Our picks for cool and hip destinations for 2018. We look forward to the opportunity to share our passion and love of adventure travel with you in 2018. Make this your year of adventure off the beaten track.
by Hamish McMaster
Hamish McMaster is the Water By Nature owner. He has spent the past 25 years exploring and playing on the world's great rivers. He still loves nothing more than getting out there and sharing adventures.
---
Recent posts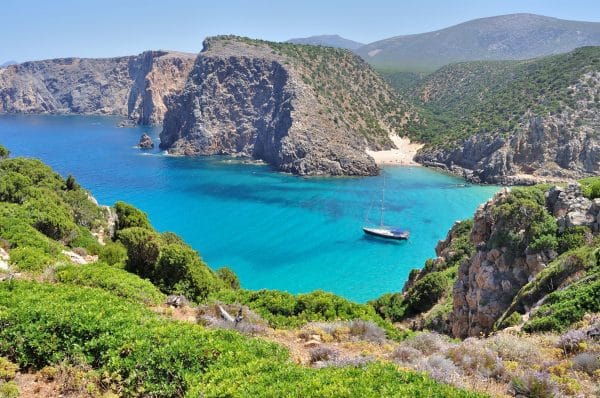 ---
Water By Nature is known for our white-water trips around the globe, so why the pivot into sailing? We love nothing more than being on the water, whether that is floating down the Zambezi, meandering through the gorges on the Ahansel River in Morocco, or island hopping in Croatia on board a beautiful sailboat.. As […]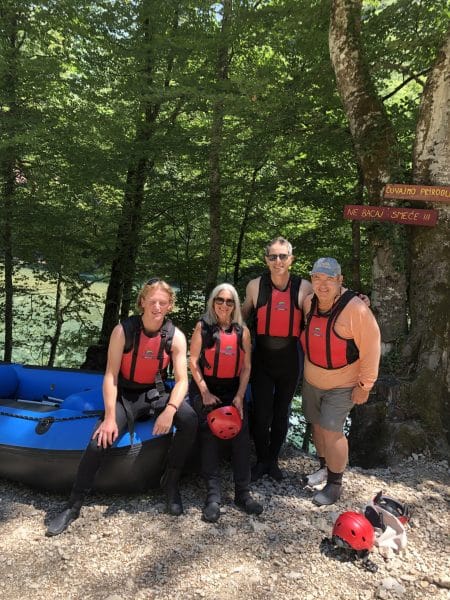 ---
Words: Barnaby Shand What's up, I'm Barnaby, and I thought it apt at this point that I introduce myself. I have recently joined Water By Nature doing a few things, like its social media and email – maybe you've noticed a slightly different style in the last week or two!  I'm here to communicate […]

---
Author: Melissa Talago Images: Gez Rowlands. I opened my eyes, slightly confused by where I was. Above me was a blanket of darkness except for pinpricks of light coming from a sea of stars millions of miles away. The almost full moon that had been lighting up the sky earlier had dropped beneath the horizon […]