After doing a number of multiday trips with our kids Holly and Josh, and having taken literally thousands of kids rafting over my quarter century leading trips, here are a few of my tips to make for a perfect family trip both for Mum and Dad, and the kids.
Choose an Appropriate Trip: This may seem really obvious, but choose a trip which suits both the age and the confidence level of the kids. This can be a great time to call us and have a chat! For younger children, rafting in Morocco or on The Salmon and Rogue rivers in the USA are ideal. For older kids who still enjoy travelling with you (especially when you are paying) a trip to the Zambezi or Nepal might be a little more ideal.
Let Them Get Involved: Your kids will LOVE the guides. They are inspirational guys and girls who lead by example — meet our incredible team and see what we mean. Maybe they love cooking? Cooking in the outdoors is a whole new deal, so inspiring them to cook lasagne or a cake in a camp oven will have them wanting more! The guides will undoubtedly let your kids have a row and even though they are an active member of the paddle team, this gives amazing confidence when they are 'guiding' the raft (under the watchful eye of their guide).
Follow the Equipment List: Our equipment lists are pretty accurate, so well worth following them closely. In certain mountainous regions such as Morocco, it should be lovely and warm, but can be cold, so don't skimp on the hat and down jacket. A warm (or cool) kid is a happy kid. Don't forget a few light games — though the guides will bring a few games as well to keep them amused, so you can enjoy a peaceful drink. The best bit? No devices will work, so no need to have them with you. You'll be genuinely surprised and happy at how well your kids form friendships, take hikes, help out and won't miss them.
Quality Time for You All: Like us, kids have fairly hectic lives, being ferried to different sporting events, school and their friends houses to play. The best bit about a river trip is you ALL get to unplug and relax and enjoy where you are. Life is simple. It's all about packing up the rafts, heading downstream to your next camp, and rolling through days punctuated by splashy rapids, awesome lunch spots, fascinating wildlife and listening to stories around the campfire. It's refreshing. You get to be present with your kids and allow their minds and spirits to run free.
What are the best family friendly adventures? We mentioned a few above, but here are our top recommendations in one place:
by Hamish McMaster
Hamish McMaster is the Water By Nature owner. He has spent the past 25 years exploring and playing on the world's great rivers. He still loves nothing more than getting out there and sharing adventures.
---
Recent posts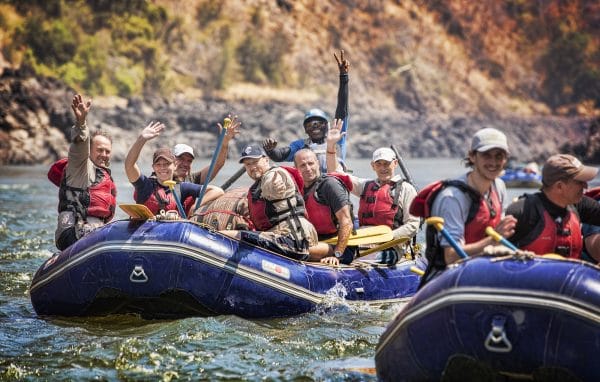 ---
You're taking on the best white water rafting river of them all, but what are some other things you can do before or after rafting the Zambezi? After all, it's a long way to go and it makes sense to maximise your time in this beautiful part of the world. Here are ten suggestions – seven local […]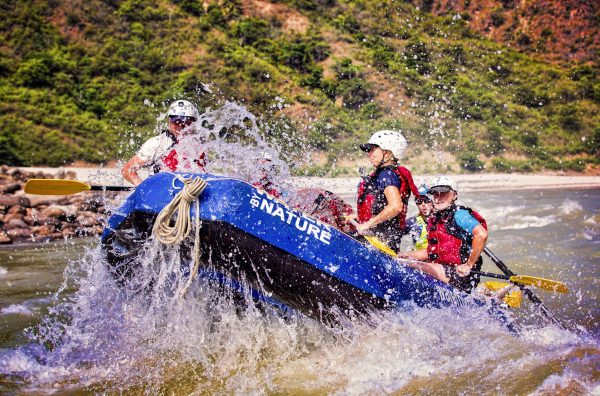 ---
Whitewater rafting the Tamur River in Nepal should be on your list of 'must raft' rivers. Fed by snow melt from the third highest mountain in the world – Kanchenjunga – the Tamur provides exceptional whitewater rafting. It has nearly 130 rapids over a 120km stretch, and almost continuous grade IV rapids on day one […]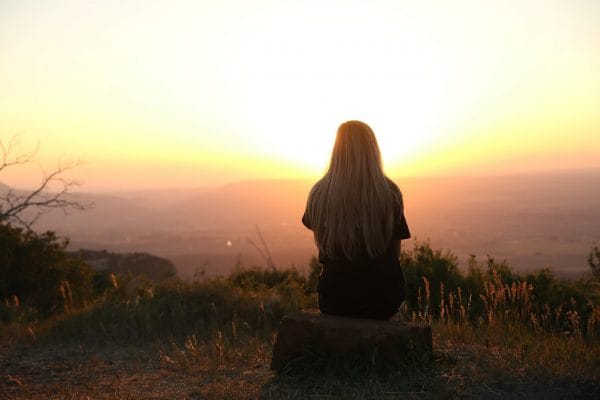 ---
Heading out on adventures makes us feel alive. The excitement of planning it, seeing incredible places, and having amazing experiences that broaden our minds – it's why we do it. But the act of 're-entry' back into normal life can be hard. While your world and outlook may have changed, the rest of the world […]