Hamish McMaster chats about what items Water By Nature have on their adventures to ensure you are just a little more comfortable.
Comfortable Chairs: While we don't go quite as far as a La-Z-Boy, our very comfortable camping chairs are a welcome sight when you reach camp. Sit back, relax, and take in your view over the Zambezi river with sand between your toes. Your guides will come around with ice cold beverages and trays of Hors D'ouvres. Later, seat yourself around the fire and recount stories from the day — one of the highlights of a trip are the true connections you make with your fellow adventurers.
Thick Neo Air Camping Mattress: Let's face it, we all need a great night's sleep. No matter whether you are in one of our spacious tents or sleeping out in your 'million star' hotel, your night on our mattress will have you rested and ready for the next day's adventure. As part of our trips, you are also able to hire one of our sleep kits which includes a groundsheet, warm sleeping bag, liner and a pillow. Sleep well…
Wine glasses: Yes, we are classy! You will appreciate the difference these details make. There is nothing quite as awesome as sitting down on a remote beach after an awesome and fun filled day on the river, relaxing as your guides deliver an ice cold beer from the cooler or serve a glass of your favourite chardonnay. Or perhaps even pop a bottle of champagne if you are celebrating. Attention to detail is where it's at.
A Blender: Alongside the wine glasses, this is an essential item on our Peru trips to ensure you have the perfect Pisco Sour. It is also great piece of kit to make a breakfast smoothie on the bank of the river. "How can you possibly get a blender to work," I hear you ask, "without electricity?" The guides use hand powered blenders to ensure the perfect beverage is always produced — even if you are on the banks of the river.
An Oven: As the river is our 'home' we do our utmost to make the food as tasty as possible. That's where our dutch ovens come into play. Making pizzas on the banks of the river in Morocco, or a tasty lasagne on the Karnali in Nepal, all of our guides have their favourite dishes to bring a smile to your face. You'll be amazed at the cuisine these guys and girls can produce out of cooler boxes on the banks of the river. If you go to the Zambezi, ask Lovemore to make you his famous cake.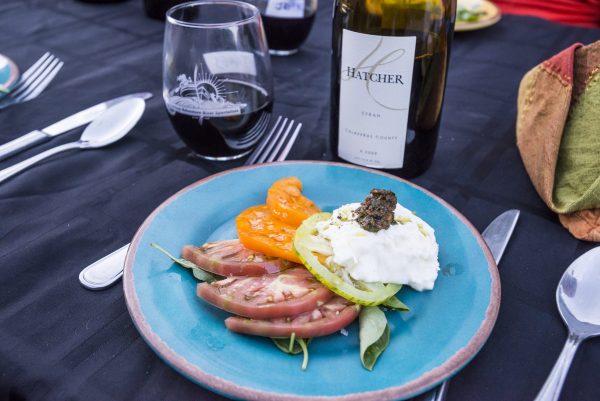 River trips need not be a hardship. Whether we're deep in the Papua New Guinea rainforest or up in the passes of Patagonia, we are all about comfort and good times.
by Hamish McMaster
Hamish McMaster is the Water By Nature owner. He has spent the past 25 years exploring and playing on the world's great rivers. He still loves nothing more than getting out there and sharing adventures.
---
Recent posts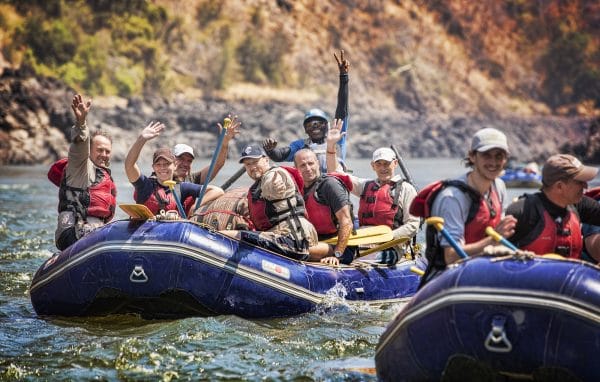 ---
You're taking on the best white water rafting river of them all, but what are some other things you can do before or after rafting the Zambezi? After all, it's a long way to go and it makes sense to maximise your time in this beautiful part of the world. Here are ten suggestions – seven local […]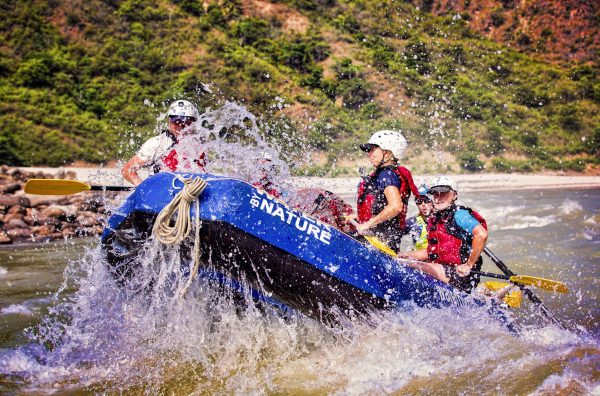 ---
Whitewater rafting the Tamur River in Nepal should be on your list of 'must raft' rivers. Fed by snow melt from the third highest mountain in the world – Kanchenjunga – the Tamur provides exceptional whitewater rafting. It has nearly 130 rapids over a 120km stretch, and almost continuous grade IV rapids on day one […]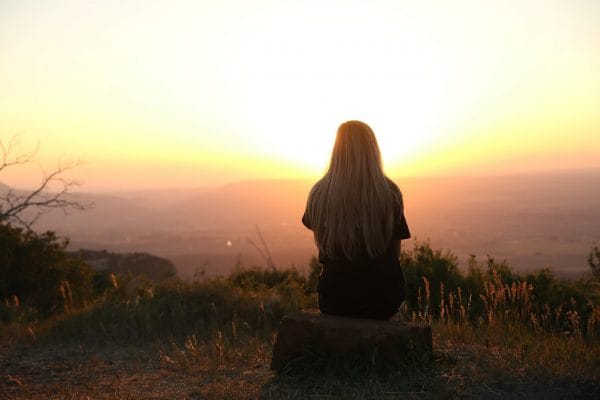 ---
Heading out on adventures makes us feel alive. The excitement of planning it, seeing incredible places, and having amazing experiences that broaden our minds – it's why we do it. But the act of 're-entry' back into normal life can be hard. While your world and outlook may have changed, the rest of the world […]