If you need a reason to visit Montenegro, read on. Montenegro is a Balkan country that is rapidly growing in popularity. It's easy to see why, with its rich cultural history influenced by the Venetians, Romans and Ottomans. But it's the natural scenery that will really take your breath away. From the stunning Adriatic coastline, jaw-dropping Boka Bay, its national parks and beautiful Tara River gorge, this is a country that should be on your list of 'must see' places.
If you are joining our Croatian sailing holiday, we have created an optional extension that takes in Montenegro so that you can make the most of your time in this region. Here are three reasons why you should add it to your trip:
Reasons to visit Montenegro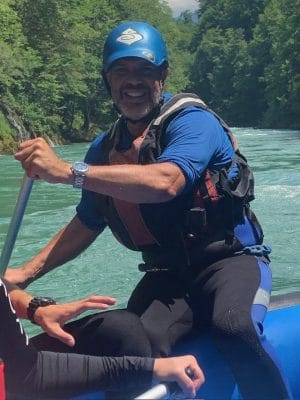 White-water raft the Tara River
Rivers don't get bluer or cleaner than this. Known as the 'Tear of Europe', you can drink the water straight from the river while rafting gentle but fun grade two and three rapids. Stop along the way at one of the impromptu forest bars where beers are kept cool in the river water and bar stools are hewn from logs. Stand under an ice cold waterfall and feel alive! Start and end your trip at our Blue River Tara base.  Enjoy huge portions of local food before settling into your cosy riverside accommodation for the night.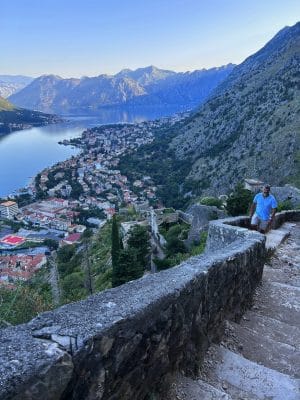 Explore Kotor Old Town
Kotor is at the head of Boka Bay, a winding bay that extends from the Adriatic into what feels like an inland lake, surrounded by steep mountains on all sides. Kotor is a fortified town crammed with narrow, cobbled streets and Romanesque churches. And cats, lots of cats! Quirky shops and outdoor eateries will tempt you but first, you should tackle the steep climb up to St John's Fortress. This impressive feat of engineering has medieval walls built on steep cliffs. The footpath provides amazing views over the old town. It's best done first thing in the morning to beat the heat.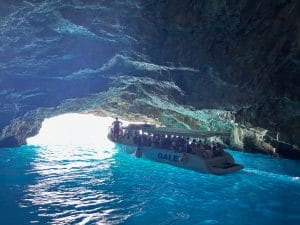 Take a boat tour of Boka Bay
There are multiple tour companies that take people out on day trips to explore Boka Bay. You will see:
Our Lady of the Rocks, an artificial island made from rocks and sinking ships, opposite Perast (another gorgeous old town worth visiting if you have time)
An ex-Yugoslavian submarine bunker
The island of Mamula, once a concentration camp in WWII
The Blue Cave with its dazzling azure colour
Rose Beach on the Lustica Peninsula, an area ideal for divers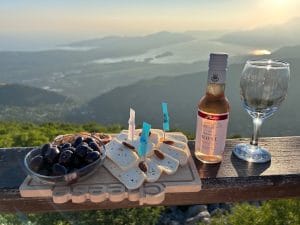 On our extension we add in a few additional surprises, like a drinks and canapés evening high above the bay. The views alone are worth the visit! Whether you come with us as an extension of our Croatian sailing trip, or go alone, Montenegro is a country that should be added to your list of places to explore.
Interested? Get in touch and we can give you more details.
by Hamish McMaster
Hamish McMaster is the Water By Nature owner. He has spent the past 25 years exploring and playing on the world's great rivers. He still loves nothing more than getting out there and sharing adventures.
---
Recent posts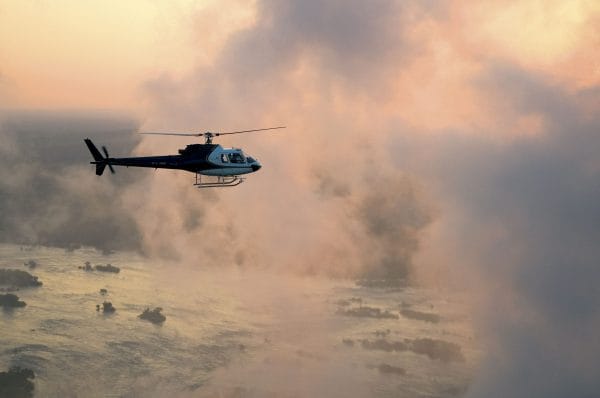 ---
The Zambezi is one of the world's greater white water rafting destinations. If you are thinking about taking on this spectacular river, you will want to choose a reputable Zambezi rafting outfitter that will provide the best possible experience, both for you and the local people in Zambia or Zimbabwe. So what should you look […]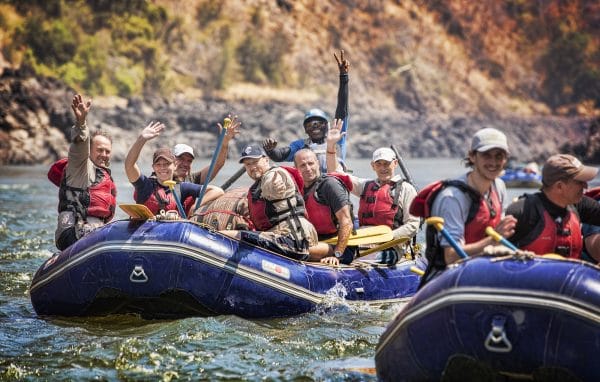 ---
You're taking on the best white water rafting river of them all, but what are some other things you can do before or after rafting the Zambezi? After all, it's a long way to go and it makes sense to maximise your time in this beautiful part of the world. Here are ten suggestions – seven local […]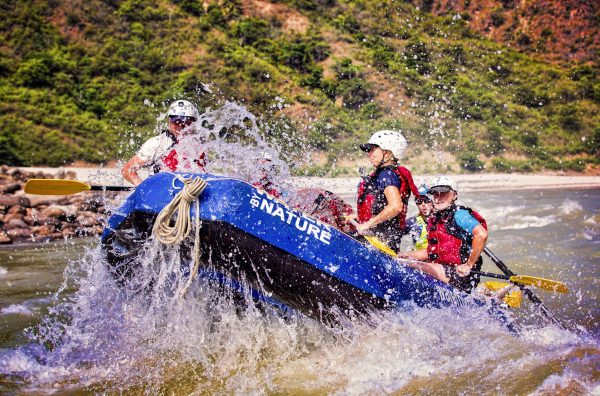 ---
Whitewater rafting the Tamur River in Nepal should be on your list of 'must raft' rivers. Fed by snow melt from the third highest mountain in the world – Kanchenjunga – the Tamur provides exceptional whitewater rafting. It has nearly 130 rapids over a 120km stretch, and almost continuous grade IV rapids on day one […]