If the Magpie river is not on your radar, it should be, and not just because it was the first Canadian river to be granted personhood in an attempt to preserve its wild beauty and ecosystems from hydroelectric projects.
This is a river with extraordinary rapids, and mind blowing scenery. This is an expedition about wild camping, wild hikes, and gorgeous river beaches, all set against this fated river.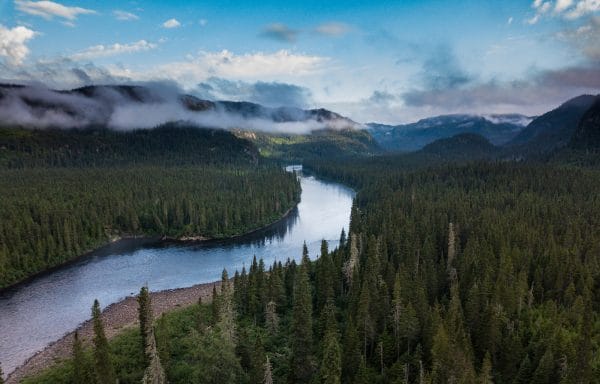 Just to get to the river from Montreal takes a flight, a drive, and a helicopter ride – not one for those looking for an easy, accessible adventure! Once at Magpie Lake, the focus switches to the river and the rapids:  numerous class IV rapids & our final rapid, Marmot, a class 4+. The upper Magpie looks a lot like a Norwegian river with granite, lichen, moss and black spruce trees. We camp just below Marmot Rapid in a tucked away cove.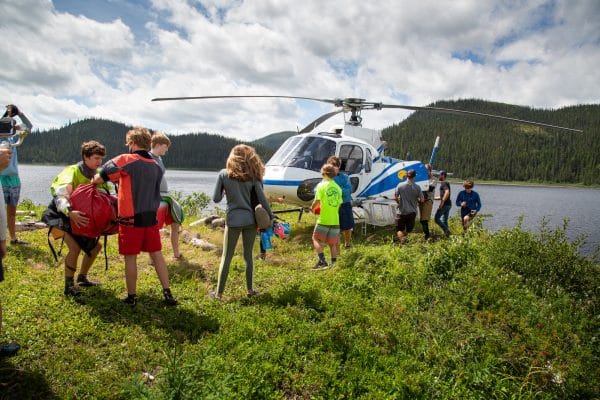 From there it's a blur of Class IV rapids, larger VI rapids that the guides will line the rafts through, and slightly calmer sections where the river eases off and one can try an inflatable kayak or stand up paddle board. We spend night 4 on a beautiful little island, surrounded by a beach, in the middle of a miniature lake.
Day 6 contains the biggest rapids of the trip including Double Drop (IV), Ledges (IV), Picket Fence (IV) and the 13 foot high, class IV Trust Falls. In the afternoon we paddle across a lake to our gorge camp for the night. This is one of the most spectacular camps in the world. The camp hangs on the edge of a sheer walled gorge containing three class VI rapids.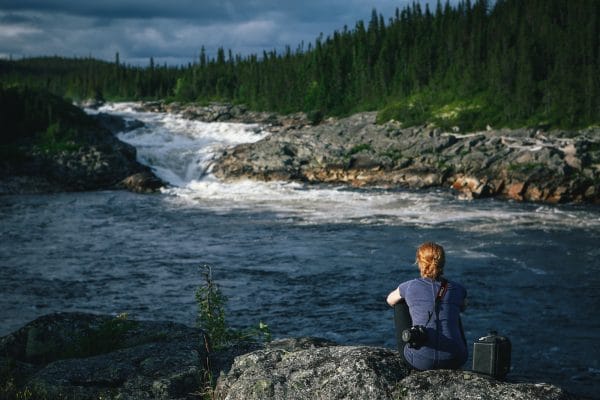 Then it's all about the majestic Magpie Falls – across from which one can camp! We'll kayak up to it (above), and decide that there is indeed a lot of water flowing off the cliff! The words below are an excerpt from a wonderful testimony from Sheri Feldman, a long time regular and friend of WBN. Needless to say, when it comes to rafting trips, there are few who know their stuff like Sheri!
"This was not your ordinary river "trip." It was a true expedition in every sense of the word. The commitment began immediately.
Our guides totally rocked. Their smiles were contagious, no task was too difficult, and every guest felt special. They wore many hats working seamlessly as a team to create an unparalleled experience:
Julian (Trip Leader/safety coordinator/story teller/,) Raphael (safety kayaker/ gourmet chef) Vince (paddle boat captain/ "Oh Yeah"), and Andrew( gear boat manager/gourmet chef) They were a well oiled machine.
After our scenic helicopter ride to Magpie Lake, our expedition included EPIC whitewater, amazing campsites, gourmet meals, inflatable kayaking, standup paddle boarding, hiking, fishing, canoeing, whitewater canoeing, numerous unrunnable majestic waterfalls with portages through lush forest terrain, and not least of all…cold beer and other libations.
All of the guests on the expedition were seasoned Water By Nature veterans, and we quickly meshed as family. We can't think of a better group of crew and guests!
We leave the Magpie River behind with lasting memories and new friends!"    
by Hamish McMaster
Hamish McMaster is the Water By Nature owner. He has spent the past 25 years exploring and playing on the world's great rivers. He still loves nothing more than getting out there and sharing adventures.
---
Recent posts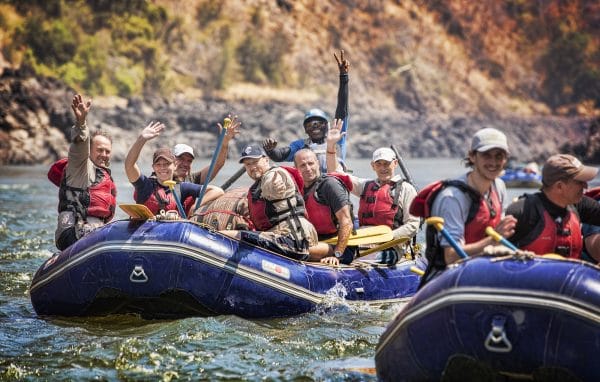 ---
You're taking on the best white water rafting river of them all, but what are some other things you can do before or after rafting the Zambezi? After all, it's a long way to go and it makes sense to maximise your time in this beautiful part of the world. Here are ten suggestions – seven local […]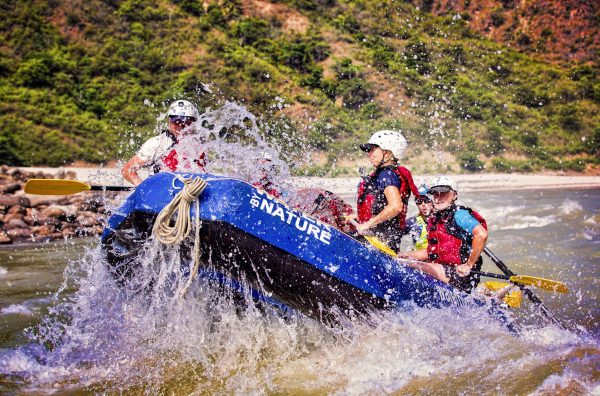 ---
Whitewater rafting the Tamur River in Nepal should be on your list of 'must raft' rivers. Fed by snow melt from the third highest mountain in the world – Kanchenjunga – the Tamur provides exceptional whitewater rafting. It has nearly 130 rapids over a 120km stretch, and almost continuous grade IV rapids on day one […]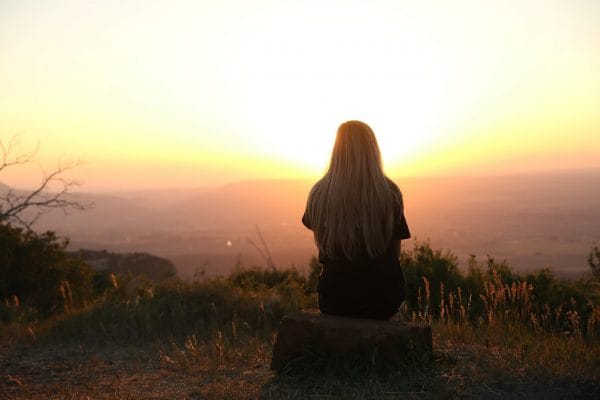 ---
Heading out on adventures makes us feel alive. The excitement of planning it, seeing incredible places, and having amazing experiences that broaden our minds – it's why we do it. But the act of 're-entry' back into normal life can be hard. While your world and outlook may have changed, the rest of the world […]