Hannah Markland, Water By Nature adventure lover recounts why after so many rafting trips around the globe, the Zanskar retains a special place in her heart!
The Zanskar – 5 Fun Facts…
1 – It is in India, but not as you know it…
The vast green plains, the snow capped Himalayas, rugged mountains, impressive glaciers and mind blowing monasteries are far away from the temples further south.  The Ladakh region is a high altitude desert as the Himalayas create a rain shadow, therefor denying entry to the monsoon clouds!
2 – Cheeky smiles…
When you hike up to the remote villages you will instantly notice the few locals are of Tibetan descent with their cheeky smiles and incredible historic regalia. The language is predominantly Ladakhy, a Tibetan language. As warm and welcoming as the locals are, be careful of their kind offering of the local tipples, super strength spirits that have been fermenting in old plastic bottles will have you rolling back down to camp!
3 – Very hot and Very cold …
Paddling the Zanskar takes place in the summer when temperatures can reach 35 degrees C, which is slightly warmer than the winter months when the river freezes over for 3 months in temperatures of -35 degreesC! This is when the local kids walk along the river to school, stay whilst the river is flowing and then return to their families when it freezes over again 6 months later.
4 –  Wildlife that's truly wild…
Due to the variety of terrain in this remote area of the world you have the opportunity to spot snow leopards, lynxs', brown bears, and of course the rather poorly named Tibetan Wild Ass! But the animal you're most likely to see is the hairy Yak, happily grazing on the open plains and milked for you chai, just don't go near the ones with a red ribbon tied on Its tail, they don't like anyone on 2 legs!
5 – You're on a natural high…
When you land at Leh you'll be at 10,000 ft and Ladakh actually means 'land of high passes', but don't worry the effects of altitude sickness usually pass within a few hours if you drink water and rest. Once rested you are able to take on the 'highest navigable pass' in the world! It's a bit windy up there, but you have to go up and over to get down to the Zanskar valley!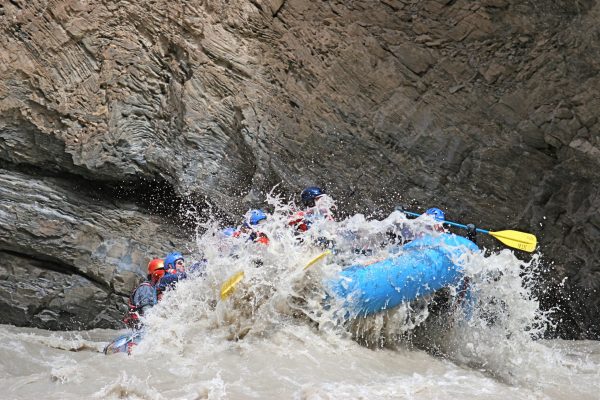 by Hannah Markland
Hannah is a fun loving adventure seeker and serial trip enthusiast. Hannah loves nothing more than chatting with you about trips and sharing her passion for adventure travel.
---
Recent posts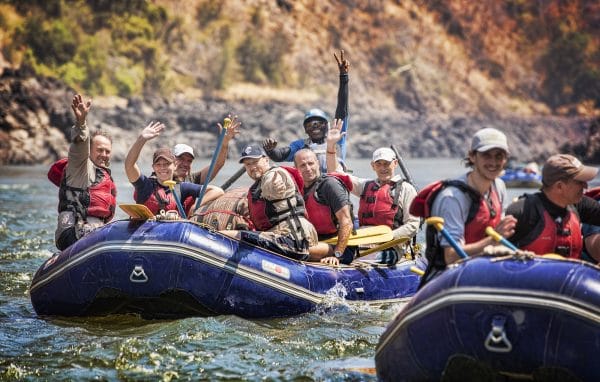 ---
You're taking on the best white water rafting river of them all, but what are some other things you can do before or after rafting the Zambezi? After all, it's a long way to go and it makes sense to maximise your time in this beautiful part of the world. Here are ten suggestions – seven local […]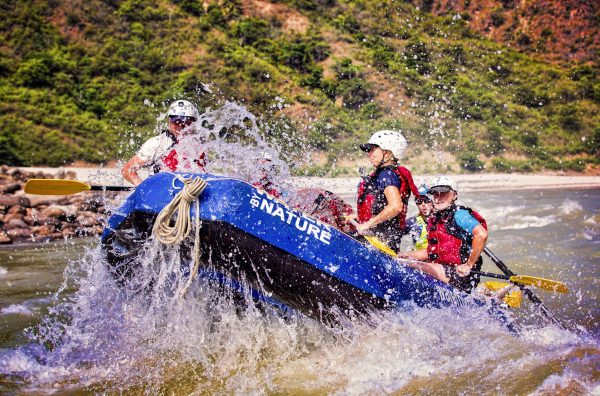 ---
Whitewater rafting the Tamur River in Nepal should be on your list of 'must raft' rivers. Fed by snow melt from the third highest mountain in the world – Kanchenjunga – the Tamur provides exceptional whitewater rafting. It has nearly 130 rapids over a 120km stretch, and almost continuous grade IV rapids on day one […]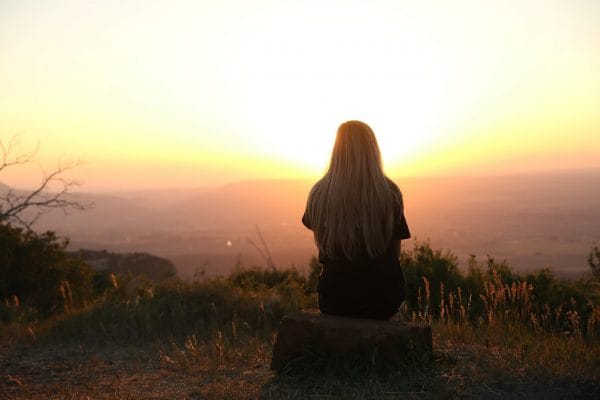 ---
Heading out on adventures makes us feel alive. The excitement of planning it, seeing incredible places, and having amazing experiences that broaden our minds – it's why we do it. But the act of 're-entry' back into normal life can be hard. While your world and outlook may have changed, the rest of the world […]