Hamish McMaster, the owner and founder of Water By Nature, is also a seasoned Zambezi rafting veteran. Unlike many of the local company owners, Hamish still actively guides trips, something he is reticent to give up.
Weather & Water Conditions: The Zambezi is at its best in 'low' water. Our season starts in July (Southern Hemisphere winter) and runs through until early November when the summer rains begin. This rain tends to continue until late February or March, when the river peaks and starts to drop. As the river drops, the water becomes more constricted, which results in larger drops and features.Choose your trip date to raft at your perfect temperature: the river remains more or less the same at around 24 Celsius (75 F), however air temperatures can vary somewhat. Expect it to be 'cool' in the evenings in July and early August, but after this it begins to warm up significantly and late October is generally extremely hot — perfect temperature for a chilled beer or gin and tonic down at the riverJuly daytime temperature: High: 26°C Low: 7°C
August daytime temperature: High 35° Low: 15°C
September daytime temperature: High 39° Low: 20°C
October daytime temperature: High 45° Low: 25°C
Bugs & Disease: People tend to get quite nervous and cautious when it involves travel to Africa. Bear in mind, you should always consult your physician or CDC center, but as a rule, ensure you have anti-malarial prophalaxis (although there are no mosquitos by the river due to no human population living there, this is as a preventative as some mosquitos are in Livingstone itself). We DO NOT recommend Malarone or Larium as this can make you very sensitive in the sun. Sensible precautions such as covering up in the evening with long trousers and a long sleeved shirt or blouse, plus some insect repellent, will do the trick. All of the hotels we use have mosquito coils in the rooms as well as mosquito nets over the beds. The only other suggestion we have is for a Tetanus booster. We use an expedition Grand Canyon Walter filter which ensures the river water, once filtered and treated, is safe to drink.
It's Sunny: Yes, this will sound obvious, but we recommend covering up whilst on the raft from the hot midday sun with either a long sleeved Patagonia shirt or a rash vest. If you are wearing board shorts, ensure they are long as people's knees also get burned. This is especially important if you are of paler complexion (Brits!). Take plenty of water-resistant sunscreen (Bullfrog is excellent) as well as a handy lip balm. As part of your trip with us, every 2 people get to share a pelicase (waterproof box) so this is a great place to put in these extra items, or give them to Isaac who may be your guide on the back of the raft.
Prepare yourself For Stardom: Everyone looks like a legend on the Zambezi. It is an impressive river, so if you are wanting to share usual Facebook and Instagram bragging rights, don't forget your Go Pro camera. Many of our helmets have mounts you can use, but our top tip is to bring a small piece of thin cord such as 3 mm rope to secure the camera to your helmet ear piece in the event that you hit a VERY large wave. You will have the footage, so you will have great legendary status amongst friends!
Absolutely Must-Do Activities on your trip: You already do a great deal of amazing activities on your Zambezi Blast trip, such as a sunset cruise, helicopter flight over Victoria Falls, rafting the world's best river, as well as an amazing safari to Chobe National Park in Botswana. One of our other adventures is the Zambezi Ultimate Adventure, which offers the same incredible heli flight and sunset cruise as well as some spectacular offerings. Walk with lions and rhino or take a swim in the spectacular Devils Pool on Livingstone Island. Take a microlight flight or a day safari to Botswana. For the more adventurous, a bungy jump off Victoria Falls Bridge or a bridge swing. We have an incredible team down in Zambia who love showing you around their home. Whether it is a visit to their village, or a trip to the local market, you are in safe hands.
Crocodiles and Hippos: Possibly the most common question we get is, "Will we get eaten?" Whilst there are crocodiles on the Zambezi, the larger ones reside further downstream. They do not attack rafts. Unless you do our Mighty Zambezi trip (7 days rafting) you won't see hippos on your rafting trip. We tend to see these wonderful creatures on the last morning of our trip before we fly back to town by helicopter. Despite their 'cute' tag, they are best given a VERY wide berth. We will, however, generally always see hippos on our sunset cruise on night one of our adventure.
When will the dam be finished? Despite the various stories running around, nobody knows. There is currently some infrastructure in place such as roads and airstrips, however no dan construction has actually commenced due to a problem with funding and agreement between the main parties. We have no idea when the dam will be completed, but our best guess is in around 5 years. There will be some impact  on running Ghostrider (which is the last and biggest rapid of the trip).
If you're still trying to decide on whether you want to raft the Zambezi or not, my last point is probably the most important one. Sometimes, we take these incredible gifts from nature for granted. But they won't last forever, especially when others get involved. There are plenty of different experiences you can choose from —¸ so our only recommendation would be to do this incredible trip as soon as you can!
by Hamish McMaster
Hamish McMaster is the Water By Nature owner. He has spent the past 25 years exploring and playing on the world's great rivers. He still loves nothing more than getting out there and sharing adventures.
---
Recent posts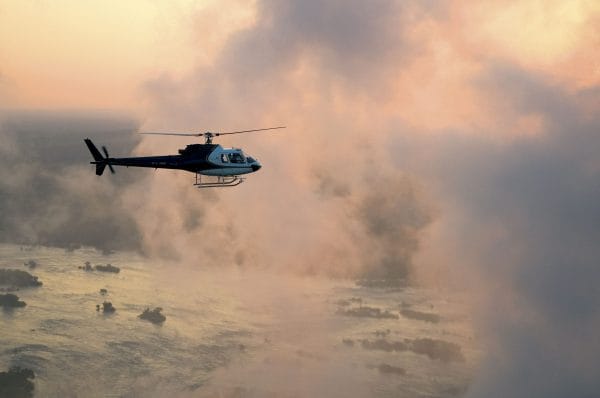 ---
The Zambezi is one of the world's greater white water rafting destinations. If you are thinking about taking on this spectacular river, you will want to choose a reputable Zambezi rafting outfitter that will provide the best possible experience, both for you and the local people in Zambia or Zimbabwe. So what should you look […]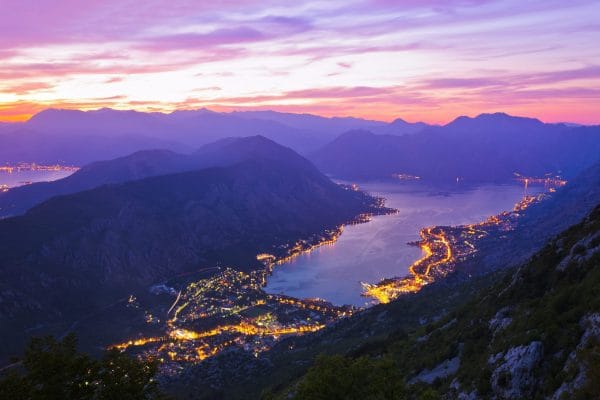 ---
If you need a reason to visit Montenegro, read on. Montenegro is a Balkan country that is rapidly growing in popularity. It's easy to see why, with its rich cultural history influenced by the Venetians, Romans and Ottomans. But it's the natural scenery that will really take your breath away. From the stunning Adriatic coastline, […]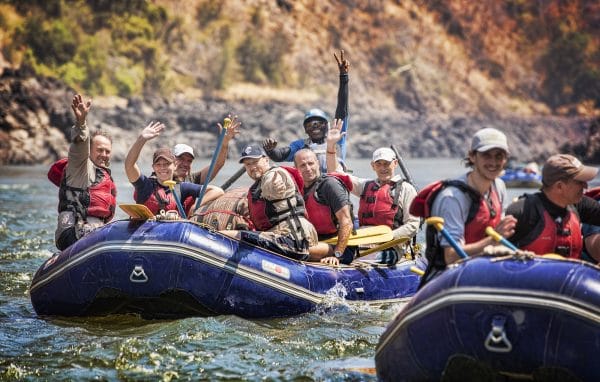 ---
You're taking on the best white water rafting river of them all, but what are some other things you can do before or after rafting the Zambezi? After all, it's a long way to go and it makes sense to maximise your time in this beautiful part of the world. Here are ten suggestions – seven local […]