Did you know that Croatia has a blossoming food scene?
Food is always an unforgettable pillar of any Water By Nature holiday, whether it's a feast seemingly whipped up from nothing on the Zambezi's beaches, or a Michelin-starred restaurant perched on the Adriatic, and Croatia is no exception. Here's a quick run-down of some of our favourite spots on our Croatia sailing holiday.
Trogir has an embarrassment of culinary riches. We found two astonishing meals in the shape of Konoba Trs & Il Ponte. At the Michelin recommended Konoba Trs we ate fresh fish that was just mind blowing, before being blown away by the most incredible desserts, including a gorgeous tiramisu in the form of a peach. Whilst the word authentic is overused, Konoba Trs brought exactly that alongside wonderful quality and freshness. Il Ponte, another Michelin rated restaurant, brought things to another level. It was here that the true quality of local Croatian food shone through. 
Our waitress was Croatian-Australian and told us that she had been drawn back to her motherland  by the flourishing local food scene. On this evidence, she made the right decision. Beautiful local wines paired with more contemporary food, like an Adriatic take on a foie gras that was stratospheric: Randy remarked that it could have been the best dish he'd ever tasted. It was that good. 
Food on the boat strikes a different note. Think fresh fruit and croissants foraged from the local market by your skipper in time for a long lazy breakfast after a morning swim. Freshness and abundance are the name of the game: you'll be anchored in a cove with just the cicadas and fish for company, drying off from a pre-lunch dip, when you're met at the back of the yacht with an ice-cold beer or a glass of rose before sitting down to salads, sandwiches, and boards of local meats and cheeses.
Dinner however is a different story. On the yacht, dinner is an opportunity to get dressed up, have a sundowner, and mosey towards your evening's reservation. One of our favourite spots is Sismis restaurant on the island of Solta, which looks over a tiny inlet. The inlet is filled with a limited number of berths, each of which comes with a table reservation at the restaurant: as you can imagine, spaces fill up fast. You take the dinghy up the creek in your evening wear, step onto Sismis' dock, before being shown to your candle-lit table in the warmth of the evening. Foodwise, it's all about the seafood caught that day including our favourites like the prawns and the grilled catch of the day to share.
The food doesn't stop there: in Stari Grad (a town described as a 'rustic gem') we know a small local place in a gorgeous fairytale back alley where you can sit on the cobbles, sip a glass of wine from the island, and eat Crni Rizot, a black risotto.
And then there's Dubrovnik. Oh Dubrovnik. Beautiful squares for evening drinks, wonderful international food (with particularly good pizza), and Michelin recommended restaurants like our favourite, Restaurant Dubrovnik.
This part of the world is a summer heaven for the foodies, and a sailing yacht is the best way to get around. It has great food, gorgeous wine, and settings out of the most glamorous movies! You can find out more about our Croatia sailing holiday here, and we can't wait to welcome you to our sailing family!
Give us a call and we'd love to chat about this wonderful trip, but keep us on track because we just won't be able to stop ourselves go on about the food!
---
Recent posts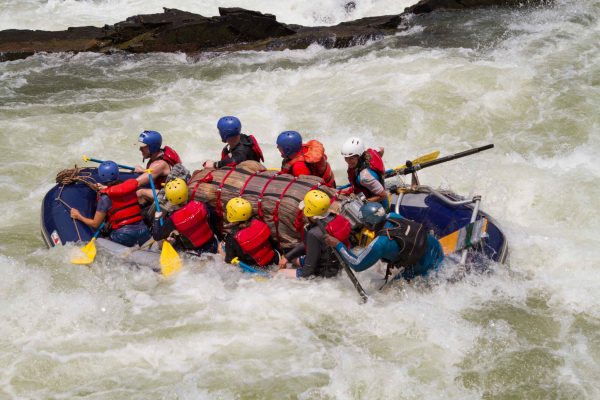 ---
There are certainly not many people who have done as many multi-day trips down the Zambezi as Hamish and Lovemore. Together, our founder and Zambezi Team Leader have over 50 years experience running the Zam! Recently, we asked them which are their favourite rapids on the river, and why! Lovemore Q: How did you start […]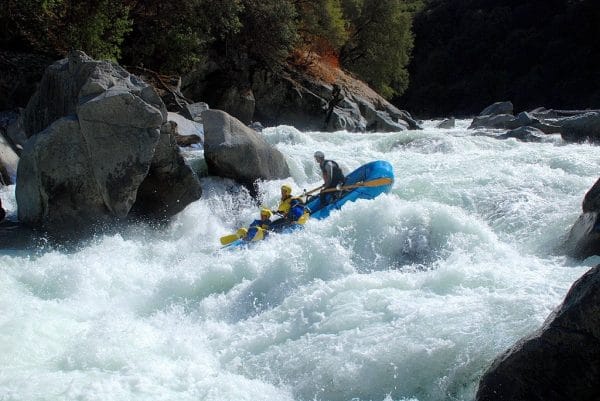 ---
What's it like to tick off 5 amazing rivers in a week? Pretty incredible if you ask us, especially when each is nestled into California's spectacular wilderness. The unique blend of 5 epic rivers and California's gorgeous mountains make this is the perfect week long getaway. Meet & Greet Your Trip Leader will meet you […]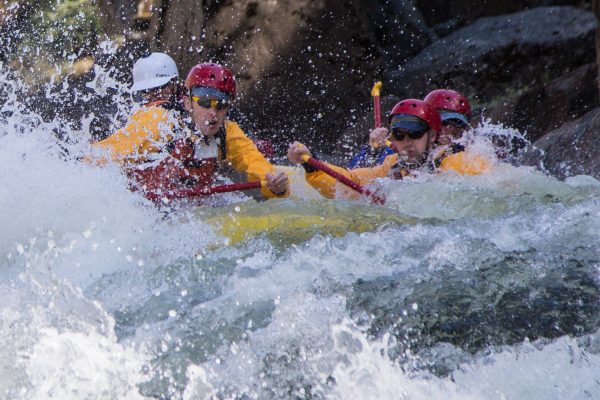 ---
If you are a rafting and whitewater aficionado, then California is the place for you. The best time for rafting the rivers of California is during the Spring Runoff, which varies from year to year but is normally from May until July. Here are some of our favourites: 1. Cherry Creek. The Ultimate of rivers […]