Traveling gives us a wonderful opportunity to experience new rivers, new cultures and new foods. One of the parts we enjoy so much about doing such a vast array or destinations is the variety of excellent local food on offer. Many people have anxiety about trying local food due to worries about hygiene and potential illness, but in our experience, this rarely happens if you eat where the locals eat! High food turnover, means fresh food.
In 1996 I drove overland from Switzerland to Nepal with 3 friends who were all rafting out in Nepal. We decided, we might try and drive there instead of flying! With a route planned through Austria, Hungary, Romania, Bulgaria, Turkey, Iran, Pakistan and India into Nepal. As a group we ate local food "from the street" the whole way and the first time we got sick? Eating in a restaurant in Varanasi, India.
Of course trust your guides and people you have booked with to take you to sensible places where they normally eat, but it is well worth giving it a try, whether it is samosas or momos in Nepal, a Tajine in Morocco, or Nshima in Zambia. A wee travel tip from us. Make sure if you are planning to eat local food to take your own bottle of hand sanitizer to keep your own hands clean before eating. Whilst on your river trips you'll be treated to wonderful 3 course dinners, great salads, cakes and deserts, complete your travel experience with some local cuisine.
by Hamish McMaster
Hamish McMaster is the Water By Nature owner. He has spent the past 25 years exploring and playing on the world's great rivers. He still loves nothing more than getting out there and sharing adventures.
---
Recent posts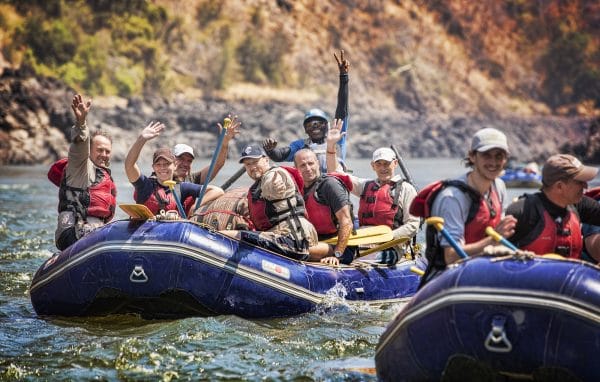 ---
You're taking on the best white water rafting river of them all, but what are some other things you can do before or after rafting the Zambezi? After all, it's a long way to go and it makes sense to maximise your time in this beautiful part of the world. Here are ten suggestions – seven local […]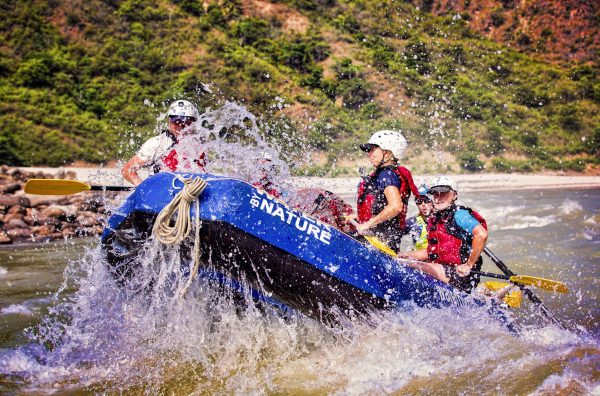 ---
Whitewater rafting the Tamur River in Nepal should be on your list of 'must raft' rivers. Fed by snow melt from the third highest mountain in the world – Kanchenjunga – the Tamur provides exceptional whitewater rafting. It has nearly 130 rapids over a 120km stretch, and almost continuous grade IV rapids on day one […]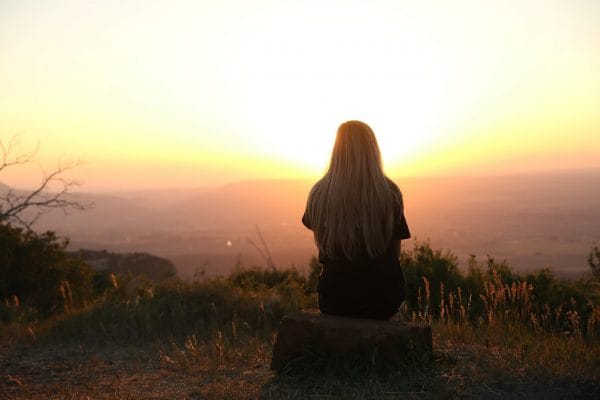 ---
Heading out on adventures makes us feel alive. The excitement of planning it, seeing incredible places, and having amazing experiences that broaden our minds – it's why we do it. But the act of 're-entry' back into normal life can be hard. While your world and outlook may have changed, the rest of the world […]