American novelist Edith Wharton once said, "One of the great things about travel is that you find out how many good, kind people there are." After my trip down the Zambezi with Water By Nature I would add to that quote that you find out how many interesting, diverse, exciting and amazing people there are out there.
I arrived in Zambia on my own and ready for the trip. I was very excited and hoping to have a fun, friendly, adventurous group – but with my Kindle packed just to hedge my bets in case my fellow rafters weren't my cup of tea. I never took out my Kindle…
All of us met each other at the David Livingstone Safari Lodge & Spa the day before we set off on the Zambezi. We sat by the pool waiting for our soon-to-be raft mates to arrive. Person by person, we went from three to the complete set of six of us relaxing by the pool before we headed off on our evening sunset cruise. We quickly got through names, occupations, where we were from and where did we actually live and moved on to the real stuff. The jokes started from that night and didn't stop. At dinner that night we met the rest of our guides and the five other amazing people on the trip. One of the guys on the other raft said they could hear us down the river before every rapid chuckling and making jokes literally all day long.
In total we were a group of 11 guests. My raft consisted of six first-time rafters and our guide. We were an eclectic mix of 30 – 40 somethings, three from the UK and the other half of us were expats (American in London, New Zealander in Paris, and a Brit living in New Zealand. We all were travelling solo and it turns out we had tons in common. Within no time we were laughing. I literally have not laughed as hard and as much as I did on this holiday, quite possibly ever. Certainly some of what we laughed about is not fit to print. While we all came from different backgrounds (married, single, mother, lawyer, teacher, midwife, banker) we all got along so very well and were able to be our best selves.
In the other raft there were five incredible folks from Colorado who were travelling as a group. The most impressive characters were a septuagenarian who was nothing short of inspirational and his power lawyer/rafting aficionado wife. He had bungee jumped off Victoria Bridge before we all met up at the David Livingstone and was trying out kayaking in the Zambezi with more perseverance and spirit than I have ever seen. When we were in Botswana a member of our group received some good news and he gave the loveliest celebratory toast in honour of someone who had been a stranger seven days previously. It was fantastic to spend time on the river and on safari with this wonderful group of eleven. There were no distractions on the river such as Facebook or from messages coming through. We all sat around at meals and actually talked, got to know each other, and by the second night we even had private jokes and more often than not laughed, and laughed a lot.
Another highlight of the trip was the staff.  From the time I was collected at the airport to being personally dropped off at the end of the trip, they took such great care of all of us. Travelling alone, I was worried about where and whether or not it was safe for me to go out on the first night for dinner. As soon as I mentioned this the trip leader offered to take me and another guest who had arrived early for dinner, that was quite the experience. Our guide was fun and full of banter on the river and all the while professional and safety minded on the class IV and V rapids we were tackling. They cooked us delicious meals and there were plenty of beverages to fuel our epic campfire chats. On the first night we managed to finish a bottle of Amarula, a tasty drink made from the nut of the marula fruit. One guest in particular was disappointed to learn that there wasn't going to be any more Amarula for the rest of the trip, so the staff managed to arrange for one of the incredible porters to meet us at the next campsite with two bottles. They really do go the extra mile.
I had an amazing time from the moment I landed and got through the queue at customs and started to meet my fellow travelers, to 10 days later when I was back at the airport sad that I was leaving all my newfound friends. Since then we have all been in touch and some of us are even looking forward to planning our next trip together.
by Hamish McMaster
Hamish McMaster is the Water By Nature owner. He has spent the past 25 years exploring and playing on the world's great rivers. He still loves nothing more than getting out there and sharing adventures.
---
Recent posts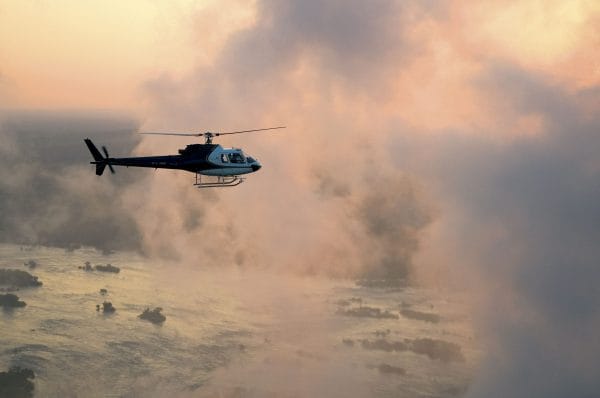 ---
The Zambezi is one of the world's greater white water rafting destinations. If you are thinking about taking on this spectacular river, you will want to choose a reputable Zambezi rafting outfitter that will provide the best possible experience, both for you and the local people in Zambia or Zimbabwe. So what should you look […]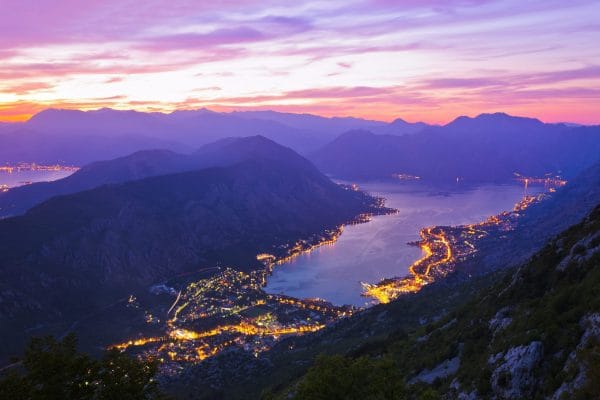 ---
If you need a reason to visit Montenegro, read on. Montenegro is a Balkan country that is rapidly growing in popularity. It's easy to see why, with its rich cultural history influenced by the Venetians, Romans and Ottomans. But it's the natural scenery that will really take your breath away. From the stunning Adriatic coastline, […]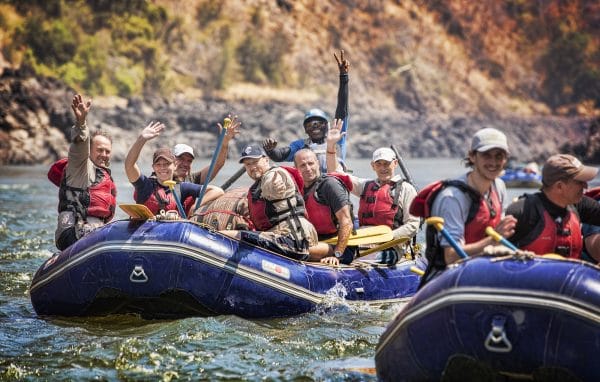 ---
You're taking on the best white water rafting river of them all, but what are some other things you can do before or after rafting the Zambezi? After all, it's a long way to go and it makes sense to maximise your time in this beautiful part of the world. Here are ten suggestions – seven local […]