With the wide array of whitewater rafting trips on offer in the Americas, where do you start rating them? Classic rivers, whitewater extravaganzas, family trips all offer something to the rafting enthusiast. These are just a few of our picks and we'd love to hear your views.
The Grand Canyon, USA: You simply can't go past this trip for the mere experience and what rafting 226 miles down the Colorado offers. Far more than a whitewater rafting trip, you'll gain access to incredible hikes, ancient Indian relics and some pretty spectacular campsites. Time almost stops when you are on the Grand Canyon. It's hard to believe you are in one of the most developed countries in the world, just a short drive from Las Vegas, but on a Grand Canyon rafting trip you get a chance to truly relax and take life on river time. Your day will consist of finding a wonderful place to sleep (often under the stars) eating amazing meals prepared by your team of rockstar guides and paddling through awesome whitewater. Best season: May- August
Rio Cotahuasi, Peru: Few rivers offer the excitement factor that this wonderful trip provides in Peru. You'll travel through the world's deepest canyon sampling hundreds of rapids during your trip. Whilst challenging, it's a river that most people can paddle. The river is steep and narrow and in places drops 130 feet per mile. Whilst the river is the major draw, there are frequent and scenic hikes, and incredible Inca ruins that are campsites for the evening. The drive in is spectacular and a stop at the stunning Sipia Falls where the Cotahuasi plunges into a gorge. You'll experience incredible blue skies by day and some of the most impressive 'star shows' on earth each evening on this wonderful whitewater rafting trip. Best season: Late May.
Futaleufu River, Chile: It is hard to go past a whitewater rafting trip on the Futaleufu in Chile for sheer natural beauty. A beautiful clear river, set among stunning rain forest and spectacular peaks make this one gorgeous trip. The trip itself is based from a camp and you'll travel out to do different sections of the river, depending on what time of the year you are there. Bridge to Bridge, Bridge to Casa, Inferno Canyon and the Terminator section offer incredible whitewater. Our trip also offers an inflatable kayak trip on the Rio Azul (a tributary of the Futaleufu) for a fun day out. Horse riding, hiking, fishing are all available on this great trip. Oh and did we mention you'll get to relax in the hot tub at the end of the day? Best season: December – March (Feb – best)
California Dreamin', USA: Well not just one river, but a smorgasbord of 5 different rivers in one week, this trip offers the most avid whitewater rafting enthusiast an awesome adventure. California has incredible rivers on offer when the snow melts and in particularly good snow years, these rivers can be hard to beat. The trip starts off easily with the South Fork Of The American River, moves to the North Fork Of The American, The Merced or Stanislaus, The Tuolumne and finishing on the iconic and challenging Cherry Creek (water levels permitting). The trip is hotel based apart from one night camping on the Tuolumne and with the trip starting and finishing in San Francisco, you'll have a BLAST! Best season: April, May.
Salmon River, ID, USA: If you are after a more mellow, but no less stunning experience, the Main Salmon in Idaho is a wonderful entry level or family whitewater rafting trip. Idaho's rivers access some of the most pristine terrain in The United States. They are home to abundant flora and fauna, an impressive network of hiking trails, and some of the country's most fun whitewater. No river displays all these characteristics quite like the Main Salmon. The main section of the longest undammed river in the mainland U.S., the Main Salmon offers a rich river experience. Free-flowing Class III whitewater that's great for any age and experience level, big sandy beaches perfect for camping and playing, beautiful mountain scenery, abundant wildlife, and a natural hot spring are among the hallmarks of the Main. The Main Salmon is an excellent family river trip, offering something for every generation. Best season: May – September
So that's our list. Tell us your thoughts and what rivers you love and why. The most important thing is to get out and enjoy these wonderful places. See you on the river.
by Hamish McMaster
Hamish McMaster is the Water By Nature owner. He has spent the past 25 years exploring and playing on the world's great rivers. He still loves nothing more than getting out there and sharing adventures.
---
Recent posts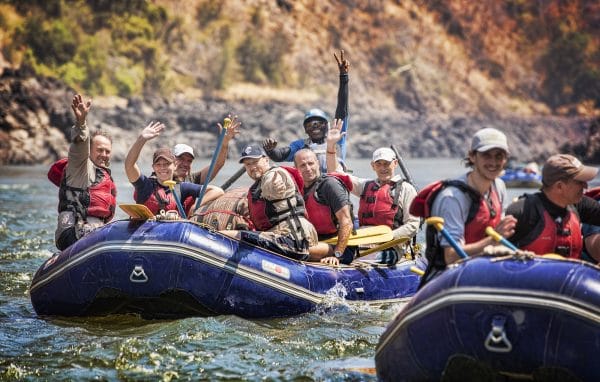 ---
You're taking on the best white water rafting river of them all, but what are some other things you can do before or after rafting the Zambezi? After all, it's a long way to go and it makes sense to maximise your time in this beautiful part of the world. Here are ten suggestions – seven local […]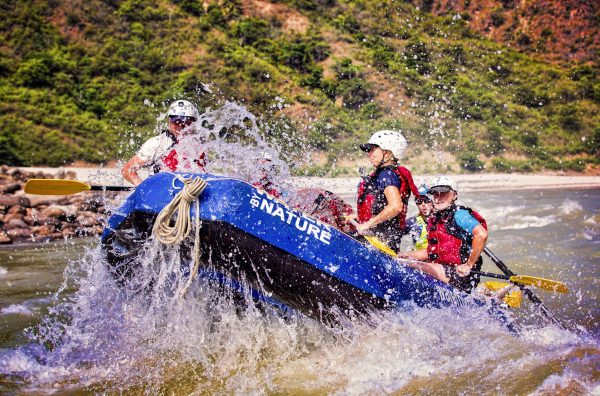 ---
Whitewater rafting the Tamur River in Nepal should be on your list of 'must raft' rivers. Fed by snow melt from the third highest mountain in the world – Kanchenjunga – the Tamur provides exceptional whitewater rafting. It has nearly 130 rapids over a 120km stretch, and almost continuous grade IV rapids on day one […]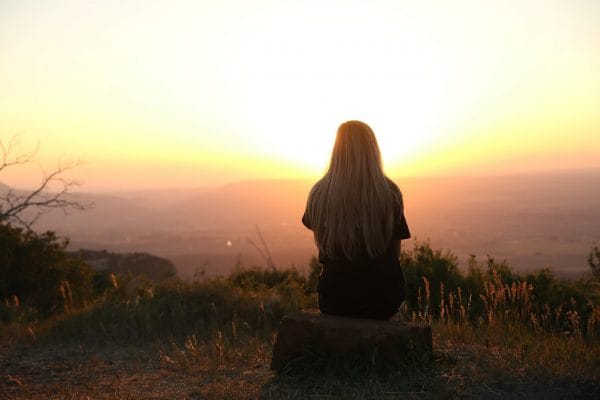 ---
Heading out on adventures makes us feel alive. The excitement of planning it, seeing incredible places, and having amazing experiences that broaden our minds – it's why we do it. But the act of 're-entry' back into normal life can be hard. While your world and outlook may have changed, the rest of the world […]