So many stories come out about the Zambezi River, the flips, the swims, the campsites the helicopter flight back to town, but there are some hidden gems in this place that make the trip unique and above all, possible.
Mukuma and our team of legendary porters carry all our equipment into and out of the river before and after your trip. The rafts are rolled into a "sausage" and the lads run the 750 feet into the gorge as if it were flat. Once the rafts, lunch, stern frames and safety equipment are in, the crew dash back to our vehicles and are transported to Rapid number 10 (our first overnight camp at Songwe Point) and carry in all the camping equipment for our expedition. Many people have trouble walking this steep trail with wooden steps down to the river as we saw with some of the Comic Relief participants, but Mukuma and his team do an average of 6 trips each to get all the gear into the camp by the time the guests have finished rafting their first day. If guests are doing one of our 4 day river trips, the Zambezi Blast and Ultimate Adventure, the porters head out to Moemba Falls but this time carrying out all of our rubbish, gear raft, empty coolers, but full toilets, out to our vehicle. You as a client get to raft the last and biggest rapid on the Zambezi River Ghostrider and are collected by helicopter and flown back over Victoria Falls to our hotel in the banks of the Zambezi. The rafts and excess guides go out in the helicopter the short flight to our vehicle and then drive back to Livingstone. In Mukuma's "spare" time he carves some wonderful souvenirs as well as the Nyaminyami necklace we give you for your trip.
Thanks you Mukuma and your team, you make the Zambezi just a little more legendary than it already is.
by Hamish McMaster
Hamish McMaster is the Water By Nature owner. He has spent the past 25 years exploring and playing on the world's great rivers. He still loves nothing more than getting out there and sharing adventures.
---
Recent posts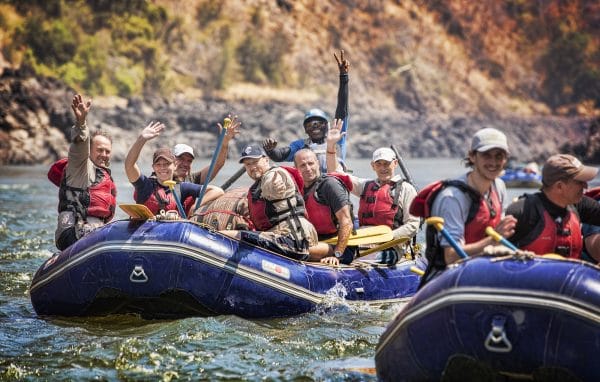 ---
You're taking on the best white water rafting river of them all, but what are some other things you can do before or after rafting the Zambezi? After all, it's a long way to go and it makes sense to maximise your time in this beautiful part of the world. Here are ten suggestions – seven local […]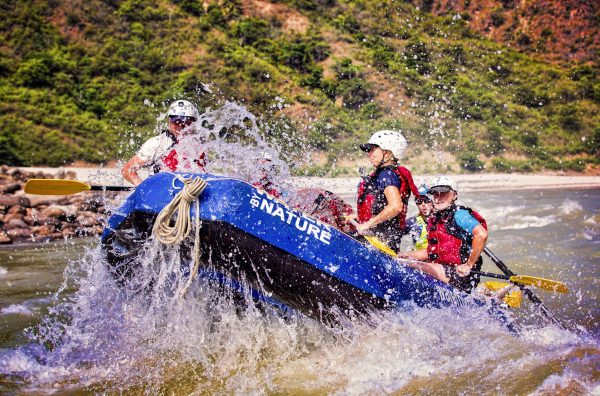 ---
Whitewater rafting the Tamur River in Nepal should be on your list of 'must raft' rivers. Fed by snow melt from the third highest mountain in the world – Kanchenjunga – the Tamur provides exceptional whitewater rafting. It has nearly 130 rapids over a 120km stretch, and almost continuous grade IV rapids on day one […]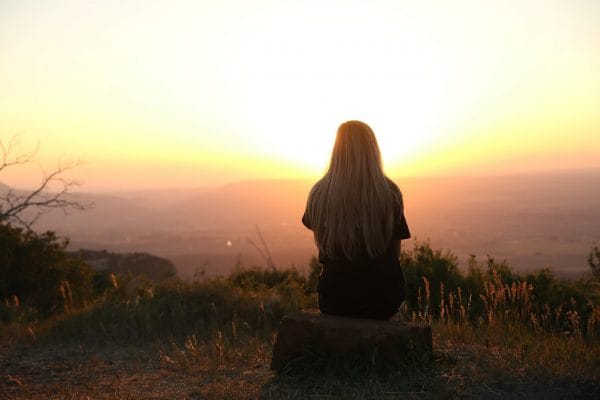 ---
Heading out on adventures makes us feel alive. The excitement of planning it, seeing incredible places, and having amazing experiences that broaden our minds – it's why we do it. But the act of 're-entry' back into normal life can be hard. While your world and outlook may have changed, the rest of the world […]