When living in our everyday lives in the UK, USA or wherever, we all expect timeliness, order and logistics to run smoothly. After returning to Nepal personally after a 10 year absence, I was over joyed to see the country remaining fairly unchanged from when I worked there in the early 1990's. Yes, amazing coffee shops exist and more people are carrying mobile phones, but as a destination, it remains one of my favourites. People are beautiful, landscapes stunning and rivers world class.
From the moment you arrive into Kathmandu, you'll be rewarded with eye bulging chaos. Hundreds of guest house owners, taxi drivers and adventure companies are there to meet guests or potential clients. The 20 minute drive into Kathmandu offers an insight into Nepali road rules which in a strange kind of way, just works. Tooting horns, swerving around sacred cows and staring at the thousands of electrical wires hanging off the buildings leads us into Thamel, the tourist part of town where we arrive at Kathmandu Guest House, a sanctuary with it's gardens and welcome rooms.
Guests are reminded that we are now on Nepali time. 30 minutes means 1 hour… or more. Yes can mean yes…. or no. Head wobbling means yes. Nepali people have a proud heritage that goes with them. They are wonderful and genuine people who live in an amazing and diverse country. Nowhere is that more evident than on the Tamur River trip in the east of Nepal.
The trip offers a gorgeous flight past some stunning Himalayan peaks to get us to the bustling town of Biratnagar before discovering the joys of Nepali bus travel up and over the Mubharat Range, crossing the Tamur and driving onward to the market town of Basantapur, where we stay in a local hotel. En suite … No. Comfy beds – No. Great food prepared whilst you watch in the kitchen – Yes. Jeff playing his guitar – Yes. Cold Beers – Yip. Great hospitality – for sure.
This trip features a gorgeous trek for 4 days to the river, along with an array of porters carrying and transporting our gear to get to the river. Given the advent of a track, the first 2 days of this is done by tractor before local farmers carry items from dry bags to dojos (a traditional Nepali basket) with little more than a headstrap. Day one sees us head up to Chauki, a little village with million dollar views of the Himalayas. We camp on a grassy paddock with loads of clouds around, the guests arrive with tents all set up. In the morning they open the tents with views over Makalu and Kanchenjunga, the world's 3rd highest mountain and main source of the water for the Tamur River. Another day sees us climb again to nearly 10000 feet to Gufa Pokhari, another village with stunning views. As we start our descent the next day to Gorja, we are met with inclement weather and a few logistical issues to deal with. The group handles it all in a relaxed manner of seasoned travellers. As we descend to Dobhan and catch our first glimpse of the river, all are excited to challenge this wonderful river.
As we give a thorough safety briefing, the crew has eager anticipation to come here for what we love best, rafting. 130 rapids in 120 kilometres, is a statistic few rivers can offer, especially with a section in the middle of the trip of 30 or so kilometres of flat water. We start off with a bang, running a continuous Class IV section all the way to our camp at the confluence of the Hinwan Khola. People with a great deal of rafting experience, stating "the best rafting day…. EVER" Nachos on the riverbank, cold beers out of the cooler, life is good. Day two sees a new rapid, so we pull in to scout (inspect it from the shore) noting a large piece of wood stuck on the side of the river close to where we need to run our boats. Safety kayakers and paddle rafts through, its time to run the gear raft through, as I pull towards the right bank and turn my boat, I realise I am closer to the tree than I want to be so I begin to push away from it, just scuffing the right side of the boat, but in the process breaking my right oar. As the rest of the team helps me get to the shore we run some repairs and head off again to our layover beach. Time relaxing and enjoying rowing nothing. Take a swim, read a book, just relax. We head on down the following day, near to where we crossed the river in the bus all those days earlier and set up camp. The final day on the water, sees 40 rapids in a day. Epic. Awesome. Un-rivalled. Even compared to the Zambezi, this is a wonderful day of whitewater. Teams now poised to tackle even the biggest rapids like Ashram with confidence. As we emerge onto the Sun Kosi, there is a little sadness, knowing we have left this magical tributary behind us, after an amazing adventure.
Clients leave, after the flight back to Kathmandu, the following day, with a relaxed easy going nature, after Nepal has taught us to take in the beauty, the white water and spend time with it's wonderful people. I know for sure, I'll be heading back to Nepal again next year whether for the Sun Kosi, Karnali River or the Tamur, just because it is, magical.
Adventure travel isn't about the destination, its about the journey, and this is a special one.
by Hamish McMaster
Hamish McMaster is the Water By Nature owner. He has spent the past 25 years exploring and playing on the world's great rivers. He still loves nothing more than getting out there and sharing adventures.
---
Recent posts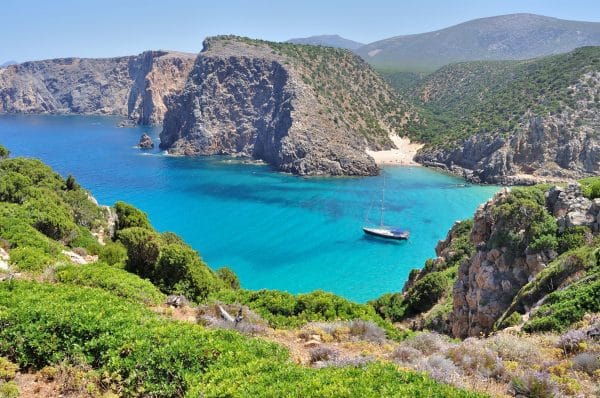 ---
Water By Nature is known for our white-water trips around the globe, so why the pivot into sailing? We love nothing more than being on the water, whether that is floating down the Zambezi, meandering through the gorges on the Ahansel River in Morocco, or island hopping in Croatia on board a beautiful sailboat.. As […]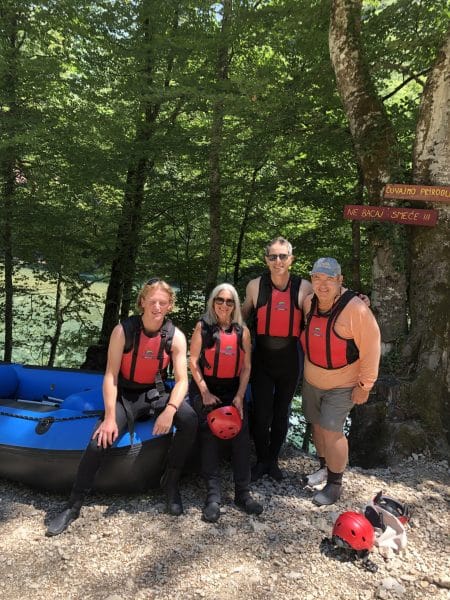 ---
Words: Barnaby Shand What's up, I'm Barnaby, and I thought it apt at this point that I introduce myself. I have recently joined Water By Nature doing a few things, like its social media and email – maybe you've noticed a slightly different style in the last week or two!  I'm here to communicate […]

---
Author: Melissa Talago Images: Gez Rowlands. I opened my eyes, slightly confused by where I was. Above me was a blanket of darkness except for pinpricks of light coming from a sea of stars millions of miles away. The almost full moon that had been lighting up the sky earlier had dropped beneath the horizon […]