Find a little more out about some of the great folks that take you on your whitewater rafting holidays.
Name: Dave Humpleby
Nickname: Brave Dave
Nationality: British
Time Spent Rafting: 25 years
How long have you been rafting?
Since the Jurrasic Era
What is your favorite 3 Water By Nature destinations.
Zambezi. Zambezi. Zambezi.
The guys call you i-Joke. Why is that. Can you tell us your best joke?
No – for that you'll have to join me on a river trip. There's no such thing as a free lunch.
Why do you love doing multi-day trips?
Getting away from the "rat race" and back to basics where all that matters is safety, great food, cool people and the journey.
What is the worst job you have ever had? How long did you last?
Cleaning toilets, showers and changing rooms at a municipal swimming pool. How long did I last? Not long!
What do you do when you are not guiding?
For work: Paramedic. For kicks: Mountain biking, kayaking and various other outdoor sports.
Best and worst in flight meal?
Best meal: Any where I can blag a second serving under the pretext of being diabetic. Worst: Any that Hamish pre-orders for me as a 'surprise'.
Favorite beach on the Zambezi?
The beach at 'Asleep at the Wheel' because if you're that far into the Batoka Gorge you're on a proper multi-day expedition.
Devils Pool Or Microlight?
Devil's Pool – no question.
What do you love most about rafting?
Pitting your wits and braun against the power of Mother Nature in a spectacular wilderness environment.
Thanks Dave, we appreciate your time.
by Hamish McMaster
Hamish McMaster is the Water By Nature owner. He has spent the past 25 years exploring and playing on the world's great rivers. He still loves nothing more than getting out there and sharing adventures.
---
Recent posts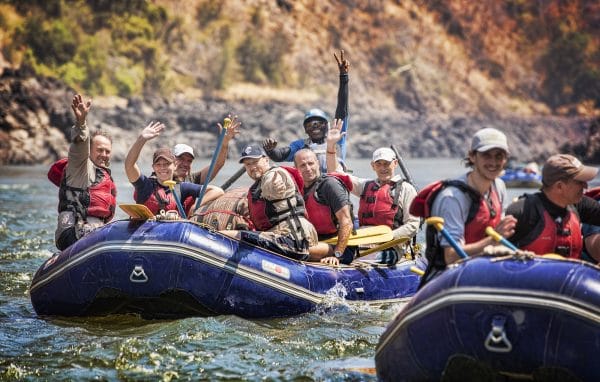 ---
You're taking on the best white water rafting river of them all, but what are some other things you can do before or after rafting the Zambezi? After all, it's a long way to go and it makes sense to maximise your time in this beautiful part of the world. Here are ten suggestions – seven local […]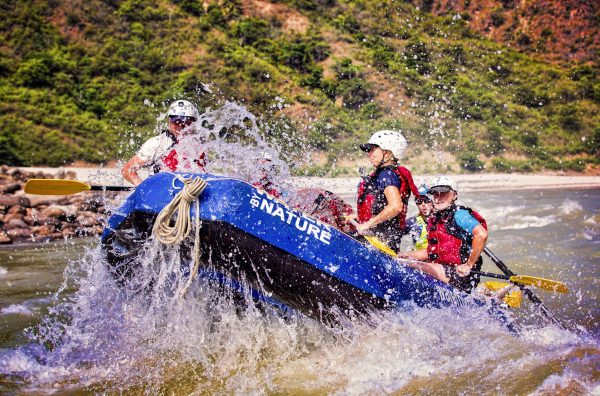 ---
Whitewater rafting the Tamur River in Nepal should be on your list of 'must raft' rivers. Fed by snow melt from the third highest mountain in the world – Kanchenjunga – the Tamur provides exceptional whitewater rafting. It has nearly 130 rapids over a 120km stretch, and almost continuous grade IV rapids on day one […]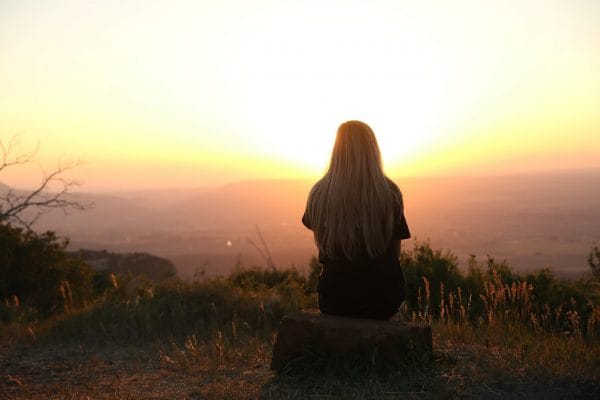 ---
Heading out on adventures makes us feel alive. The excitement of planning it, seeing incredible places, and having amazing experiences that broaden our minds – it's why we do it. But the act of 're-entry' back into normal life can be hard. While your world and outlook may have changed, the rest of the world […]