Lets face it, a trip to Africa on the other side of the world can be pretty daunting, especially if you have done all of your rafting domestically in the United States. What will it be like? Can I manage it? All natural questions. Here are a few questions we've been asked which might help in planning your next rafting vacation to the Zambezi.
How are the bugs? Nobody likes swatting away flies or mosquitos on a trip. The reality is, you'll be rafting in the dry season when bugs are not as much of an issue as when the rain comes in November and December. There are a few more problems with mosquitos in town, mainly due to more people being there. Hotels are well equipped for this with mosquito nets. BUT when we get to the rafting trip, NO BUGS. This is mainly due to no people or animals being there and therefore the bugs don't have anything to eat (we only visit once a week) Just before the sun sets, there can be a few sweat bees (mopani flies) but thats it. Many of our guests choose to sleep out under the stars which in itself is an amazing experience.

Your are going to flip and swim for sure. One of the most common misconceptions about the Zambezi is that you will flip for sure. On all of our trips last year, we had just one raft with guests capsize. Our guides take the challenging lines, however with their skill and your paddle power, you can pass through many of the rapids without even a swimmer. If you do happen to pop out of the boat, a safety kayaker, or a safety cataraft will be on to pick you up straight away. All I would say is don't watch too many of the 'carnage' videos on Youtube before you come!

Its Africa, will I be safe? The people in Zambia are incredibly friendly. You'll feel safe from the moment you arrive. The State Department in a recent study announced that Zambia was at the top of the list of the Safest Countries to Visit in 2018. It is great to walk around the local markets and chat with these wonderful people. The city of Livingstone is vibrant and fun with a range of excellent restaurants with a variety of cuisine, banks and ATMs. Our guides are happy to show you around.

It's a long way from North America. This one we can't argue with! But depending on whether you are coming from the West or East coast there are some fabulous flight options to Johannesburg and onto Livingstone from either New York or Dallas. Your final airport destination is Livingstone (airport code LVI) in Zambia. The immigration queues can be long, so we suggest getting seated at the front of the plane. Contact us for the latest visa regulations and the visa you'll require. We'd also recommend arriving a day or two before the trip to acclimate to the jetlag. Take the opportunity to take in a few of the wonderful activities on offer such as swimming in the Devils Pool on the edge of Victoria Falls, or walking with rhino. Trust us, the journey to get there, is well worth it!

I wont manage the Zambezi if I haven't rafted before? Many of our guests are first time rafters, particularly those from the UK. Just think when you run the Zambezi first, what next? (Don't worry, we still have a few pretty awesome trips in Nepal and Peru to keep you interested!) Many people think they are too old. A lot of our guests are in their 50's and 60's but we also get younger guests too. The beauty of a river trip is that mix and diversity of the guests and guides from all over the world.

Maybe the food won't be that great? The food you'll get on your trip is of the highest standard. All hygienically prepared from the cooler boxes. Wine and cheese, canapes, dutch oven baked lasagna and fresh salad, apple crumble, banoffee pie, gourmet burgers with wedges… don't plan on losing any weight. People also wonder if they'll get sick. The biggest things to watch out for are hydration and your anti-malarial medication. Some can make you photo sensitive, so drinking plenty can mitigate any problems.
So, what are you waiting for? The Zambezi is pretty special. With a dam project proposed for the coming years, its well worth not delaying and come out and see why many people call this, the 'best river in the world'
The Zambezi season runs from late July until early November when the river is low and the weather is settled. Outside this time, the river can still be run, but not for multi-day trips.
by Hamish McMaster
Hamish McMaster is the Water By Nature owner. He has spent the past 25 years exploring and playing on the world's great rivers. He still loves nothing more than getting out there and sharing adventures.
---
Recent posts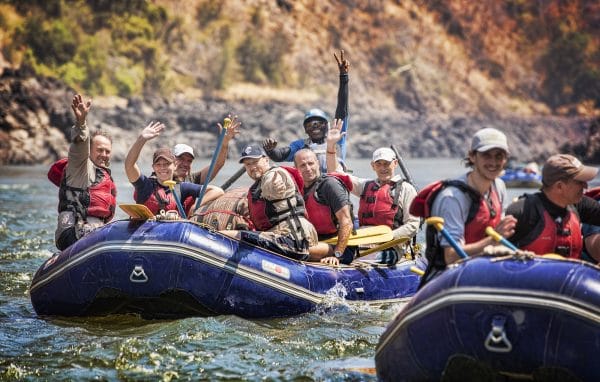 ---
You're taking on the best white water rafting river of them all, but what are some other things you can do before or after rafting the Zambezi? After all, it's a long way to go and it makes sense to maximise your time in this beautiful part of the world. Here are ten suggestions – seven local […]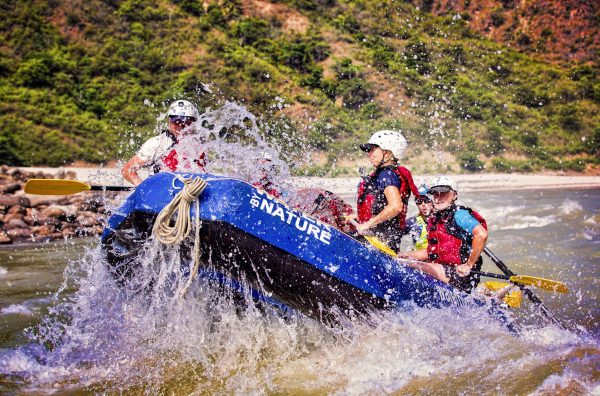 ---
Whitewater rafting the Tamur River in Nepal should be on your list of 'must raft' rivers. Fed by snow melt from the third highest mountain in the world – Kanchenjunga – the Tamur provides exceptional whitewater rafting. It has nearly 130 rapids over a 120km stretch, and almost continuous grade IV rapids on day one […]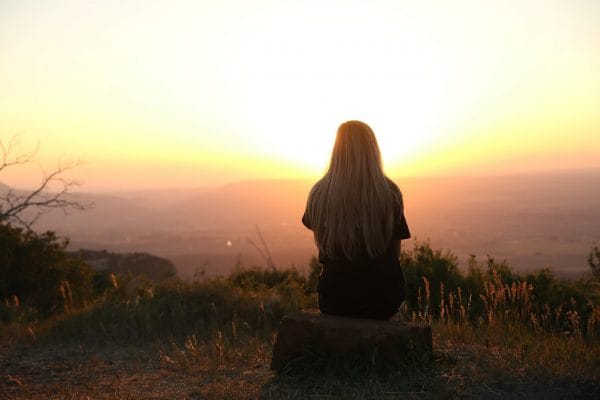 ---
Heading out on adventures makes us feel alive. The excitement of planning it, seeing incredible places, and having amazing experiences that broaden our minds – it's why we do it. But the act of 're-entry' back into normal life can be hard. While your world and outlook may have changed, the rest of the world […]