Quite frankly, there is nothing worse that not feeling well on your holiday so we have devised and implement a few procedures on all of our trips, to make sure that everyone stays as healthy as possible. This can be equally as important as your safety on the river.
1. Wash your hands! Yes, we were all told it by our Mums, but it is very important on river trips. On all of our trips we have one hand wash system set up at the toilet and another at the kitchen. We recommend that you wash your hands at the loo and again in the kitchen before handling food. Its the sure fire way to stay healthy!
2. Dish wash set up. We have a tried and tested method of washing dishes to ensure that plates cutlery and pots are all clean before we use them again. The wash system starts off with a warm river water rinse, then it goes into a hot soapy wash to remove any remaining grease and food residue, then we rinse in a weak chlorox solution in 2 separate systems to remove dish wash soap and to sterilise the plates before we dry in a dish rack.
3. Watch where you eat: Watch where the guides eat food or if you would like to explore then we suggest asking the guides where they recommend eating the type of food you are looking for. In many restaurants, sometimes the standard of hygiene can be sadly lacking. As a general rule, eat where the locals eat, the food will be turned over regularly and they would not go to a restaurant or eating establishment if they got ill. The variety of eating establishments you can sample on your vacation is one of the benefits of adventure travel!
4. Hand sanitizer is your friend: This is a wonderful tip that our frequent travelers have with them at all times. This helps if you stop at a riverside cafe in Nepal for a fresh samosa, if you have some hand sanitizer on hand, you are protecting yourself from potentially getting sick. Many guests also have it on hand for river lunches and although the guides will have a hand wash set up every meal, it can help.
5. Don't share: We all like to be helpful and sharing type people. We recommend not sharing water bottles on trips, as if one person gets ill, this can then transfer the sickness quickly around the group. In this case, BE SELFISH!
6. Cover up: Believe it of not, getting sunburn on a trip can give you similar feelings to feeling ill, or having at worse, diarrhea. If you have pale skin, bring a sunhat, wear a long sleeved shirt or rash vest to keep the sun off and keep slapping on the sunscreen. We all want to get a tan on holiday, but don't try and get a tan in a day (please take note our British guests!)
7. Washing fruit and vegetables: The guides prepare an iodised bucket of water that goes under the table and is used for washing fruit and vegetables used in your meals. This cleans the food thoroughly and is similar to washing your fruit and vegetables at home, but is even more important in the outdoor environment.
8. Rinse your beer. Often your guides will have your beers chilling in river water or in the cooler boxes and we recommend a quick rinse of the lid in the hand wash system to clean any bugs off the top of your can. Its a simple thing to do and can make a real difference.
9. Drink plenty of water: As was mentioned in a recent Blog, hydration on any river trip is the key to staying healthy. This goes hand in hand with hygiene and reducing your exposure in the sun. Far and away the best means to stay healthy and happy on your next rafting trip.
Much of this advice is common sense, but as always on any river trip, your guides will be on hand to offer help and advice in making this the perfect adventure vacation for you and your family and friends.
by Hamish McMaster
Hamish McMaster is the Water By Nature owner. He has spent the past 25 years exploring and playing on the world's great rivers. He still loves nothing more than getting out there and sharing adventures.
---
Recent posts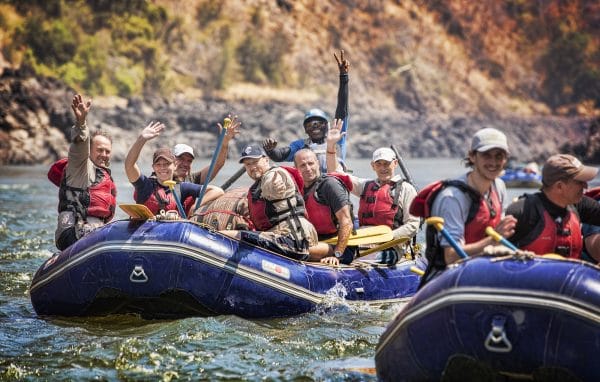 ---
You're taking on the best white water rafting river of them all, but what are some other things you can do before or after rafting the Zambezi? After all, it's a long way to go and it makes sense to maximise your time in this beautiful part of the world. Here are ten suggestions – seven local […]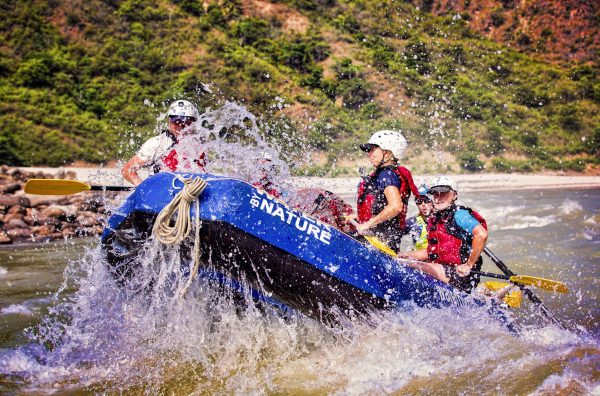 ---
Whitewater rafting the Tamur River in Nepal should be on your list of 'must raft' rivers. Fed by snow melt from the third highest mountain in the world – Kanchenjunga – the Tamur provides exceptional whitewater rafting. It has nearly 130 rapids over a 120km stretch, and almost continuous grade IV rapids on day one […]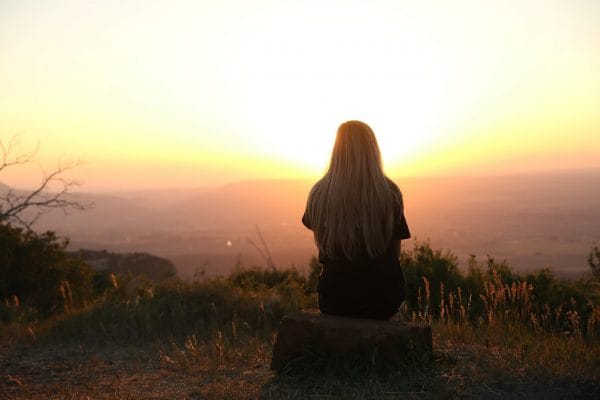 ---
Heading out on adventures makes us feel alive. The excitement of planning it, seeing incredible places, and having amazing experiences that broaden our minds – it's why we do it. But the act of 're-entry' back into normal life can be hard. While your world and outlook may have changed, the rest of the world […]