2008 has been a wonderful year for whitewater rafting for Water By Nature. More people than ever before have come with us to experience what is a truly unique adventure travel holiday. Far from being just a whitewater vacation, our guests have been surpised at the many othe aspects that make up a rafting journey. The wonderful campsites, stunning wildlife, cultural interaction and sumptuous cuisine have all rated mentions in our feedback. The guides have also had special praise from clients for their safe lines and attention to detail on trips.
We were fortunate enough in September to take Jack Osbourne and Elijah Wood rafting down the Zambezi River which featured on Celebrity Adrenaline Junkie on ITV2 late in September. The feedback we got from them both and the people viewing the show was overwhelming.
/wp-content/uploads/2008/12/whitewater-rafting-2008-flying-1-150×150.jpg
"My overall experience was absolutely fantastic. Expedition style rafting captures the true essence of adventure. At every corner you enter the unknown. Water by Nature is a fantastic operation and I wouldn't go rafting again without them."
Jack Osbourne
It is not just celebrities who appreciate the whitewater rafting we do. We took another blind participant this year on the Mighty Zambezi Trip fundraising for Guide Dogs For The Blind. Stef, made everybody on the trip close their eyes in Upper Moemba, so they could all experience what she was.
Our most popular destinations continue to be Morocco, Turkey, The Zambezi and the Futaleufu River in Chile. We returned in May for a spectacular trip for 14 days down the Grand Canyon in America. Even after doing this trip dozens of times, it is wonderful to discover new hikes and see how in awe people are running this classic river trip. The Colorado River trip in the Grand Canyon is 226 miles long, has some world class whitewater rafting. Some of the rapid highlights are Hermit, Granite, Horn Creek and Lava Falls. Water By Nature are running another trip from the 11th – 26th May 2009 which still has a few places available if next years rafting holiday is not yet arranged!
Thanks again to all our valued clients who make this all possible. Sharing the World's Best Whitewater Rafting with our guests is a great FUN! Look forward to seeing some of you again on the river in 2009.
by Hamish McMaster
Hamish McMaster is the Water By Nature owner. He has spent the past 25 years exploring and playing on the world's great rivers. He still loves nothing more than getting out there and sharing adventures.
---
Recent posts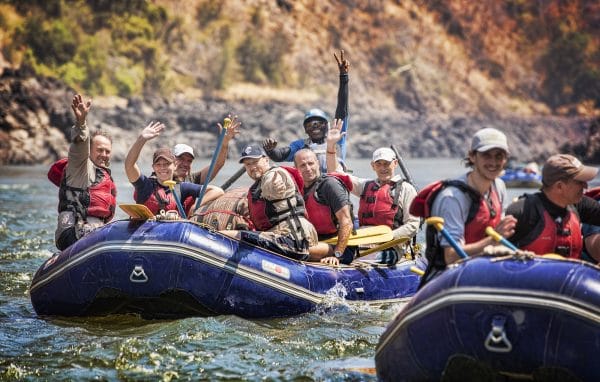 ---
You're taking on the best white water rafting river of them all, but what are some other things you can do before or after rafting the Zambezi? After all, it's a long way to go and it makes sense to maximise your time in this beautiful part of the world. Here are ten suggestions – seven local […]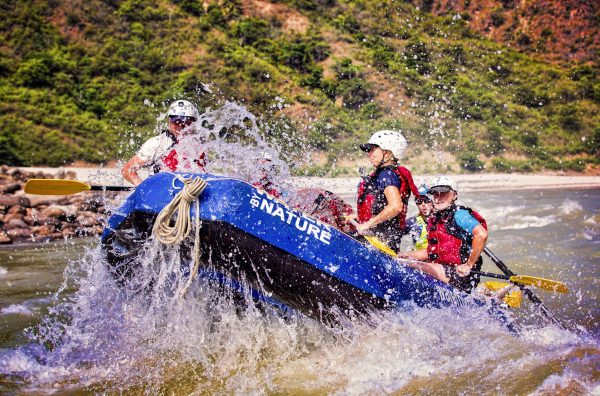 ---
Whitewater rafting the Tamur River in Nepal should be on your list of 'must raft' rivers. Fed by snow melt from the third highest mountain in the world – Kanchenjunga – the Tamur provides exceptional whitewater rafting. It has nearly 130 rapids over a 120km stretch, and almost continuous grade IV rapids on day one […]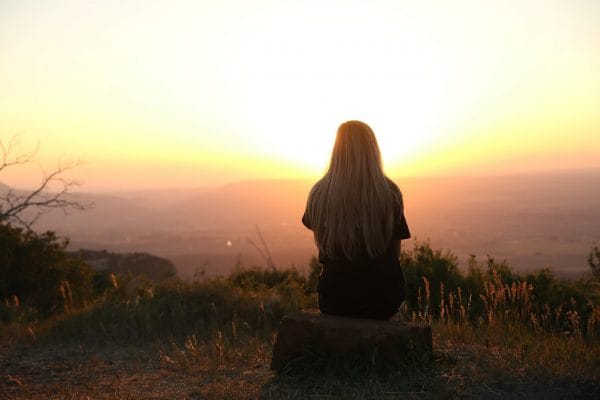 ---
Heading out on adventures makes us feel alive. The excitement of planning it, seeing incredible places, and having amazing experiences that broaden our minds – it's why we do it. But the act of 're-entry' back into normal life can be hard. While your world and outlook may have changed, the rest of the world […]