Valentine's day, when all those people who are loved up feel awesome about that special person in their life while others who perhaps are not feeling quite so fortunate after disastrous online dating experiences are wondering how the hell you get to meet someone.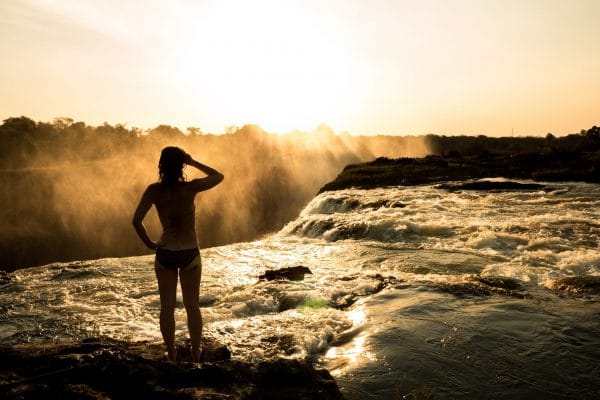 We have a secret to tell you. Many a relationship has started on one of our river trips. Not surprising when there are few distractions, people are 'themselves' and we all have 'bad hair' in the morning! It's easy for romance to blossom when you're chatting on a beach in warm weather after an amazing day of white-water rafting, glass of wine or cold beer in hand with someone who loves being out in Mother Nature just like you. Science has even shown that people who experience things together feel things more intensely – and there is nothing like running a Grade V rapid together with someone to generate intense feelings!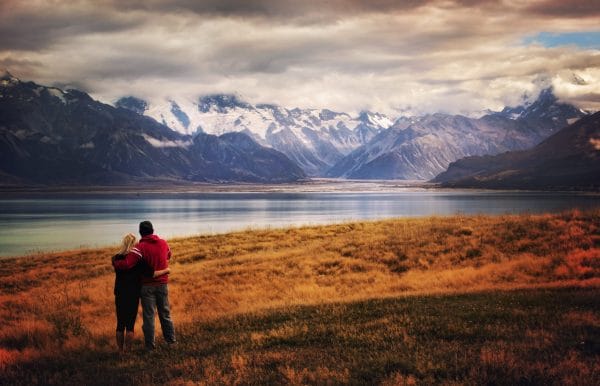 Meet Ian and Cath who met on the Karnali River in Nepal over 10 years ago. Coming along on a trip either on their own or with friends, these two struck up a relationship early on and we are delighted they are still together! Life is uncomplicated on the river. It's easy to reconnect with long term partners or meet new people. But more than that, it helps you fall back in love with you. When you are completely free of daily life distractions, doing something possibly out of your comfort zone or experiencing something brand new, will remind you of who you really are. A beautiful sunset is just as beautiful whether you're a single, in the process of meeting someone or a long-married couple.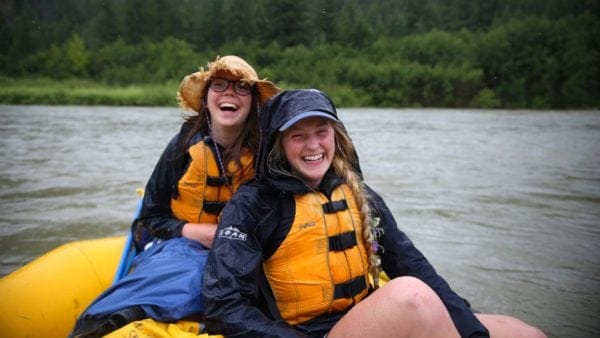 It's the romance of the great outdoors that is the magic ingredient. Here are a few picks that will make you feel the love:
Perfect to meet your future partner
Zambezi Blast: Tackling grade v rapids will get your pulse racing and form bonds of trust with the people on your raft. A sunset cruise on the Zambezi, romantic hotels before and after the trip, relaxing with a cold drink under the stars and around a campfire, a breath-taking helicopter flight over Victoria Falls and an amazing safari – it's what ultimate first dates are made of. Ask the guides to show you the secluded honeymoon spots for a private stroll for that first kiss in the wilds of Africa. Months of operation: Late July – Late October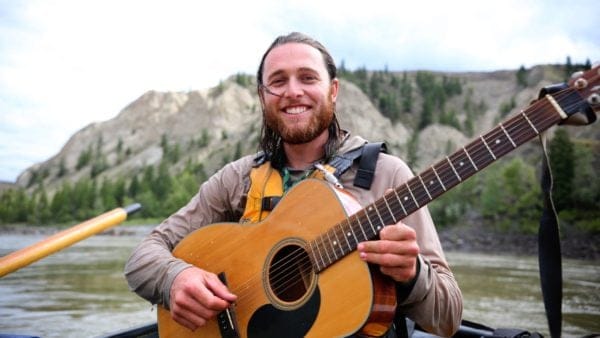 Rekindle the romance
Sailing In Croatia or Greece: We get it – you've been together a while and may be wondering how to reconnect. This trip gives you the best of both worlds – time as a couple exploring quaint ports, gorgeous restaurants to eat in, cosy cabins to snuggle in or sleep on deck under the stars, and sitting on the foredeck together with wind in your hair remembering why you first fell in love. Plus time with a small group of likeminded people getting lessons in how to sail, apres sailing snacks on deck, plenty of wine and lots of laughs. It's the perfect mix. Season May, June, July, October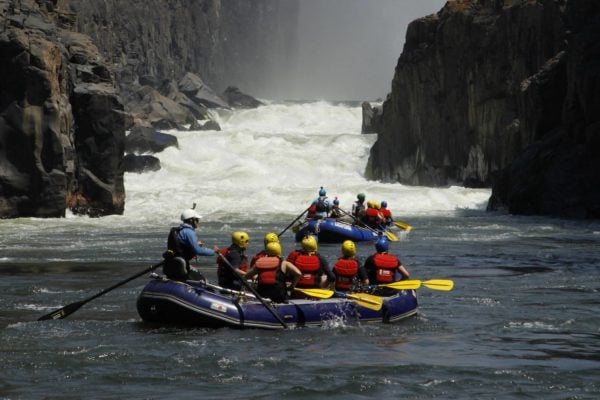 Fall back in love with your life
Rafting the Karnali, Nepal: Set in a remote area seen by very few western tourists, you'll see jungle-clad valleys, beautiful waterfalls, warm weather and big beaches. Here you have the space to simply sit and admire the scenery, calm your mind and help you refocus on what you want your life to be like. Exciting rapids will get your adrenalin flowing and remind you what it means to be alive. We're pretty sure that taking this trip will help you fall in love with life again and will probably make you want to book your next adventure shortly thereafter, with or without someone else.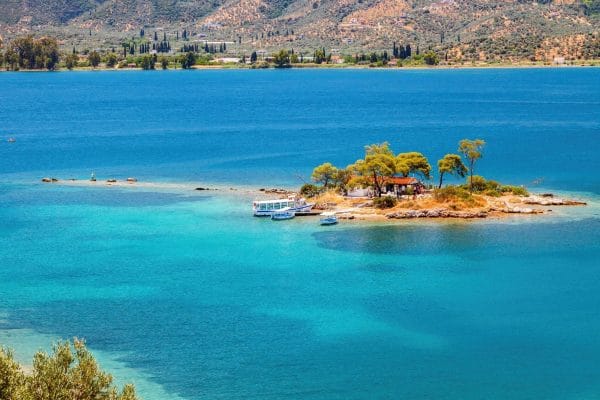 by Hamish McMaster
Hamish McMaster is the Water By Nature owner. He has spent the past 25 years exploring and playing on the world's great rivers. He still loves nothing more than getting out there and sharing adventures.
---
Recent posts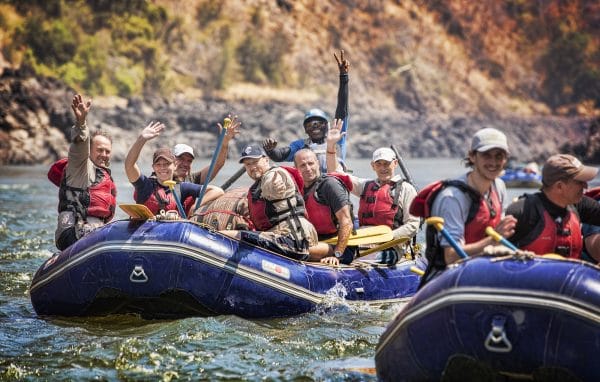 ---
You're taking on the best white water rafting river of them all, but what are some other things you can do before or after rafting the Zambezi? After all, it's a long way to go and it makes sense to maximise your time in this beautiful part of the world. Here are ten suggestions – seven local […]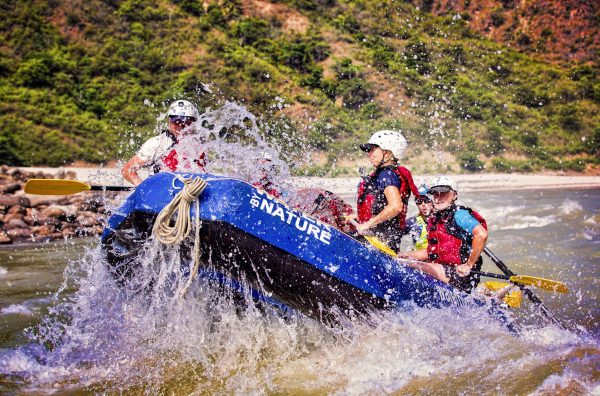 ---
Whitewater rafting the Tamur River in Nepal should be on your list of 'must raft' rivers. Fed by snow melt from the third highest mountain in the world – Kanchenjunga – the Tamur provides exceptional whitewater rafting. It has nearly 130 rapids over a 120km stretch, and almost continuous grade IV rapids on day one […]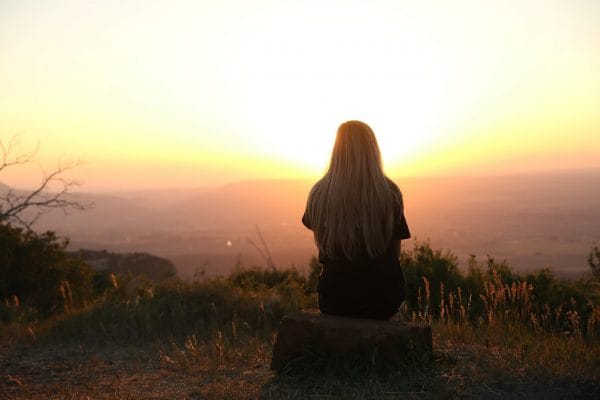 ---
Heading out on adventures makes us feel alive. The excitement of planning it, seeing incredible places, and having amazing experiences that broaden our minds – it's why we do it. But the act of 're-entry' back into normal life can be hard. While your world and outlook may have changed, the rest of the world […]