I was recently fortunate enough to travel to Greece for a week of sailing at the end of October with family and friends and to be perfectly honest, it was just what the Doctor ordered!
In a world filled with uncertainty and a lack of positivity, the opportunity to island hop, swim in the ocean, feel the wind in our hair and not to think about COVID for a whole week, was incredibly healthy for us all.
What It's Like to Travel Right Now
The airport experience is simply wonderful. No check in lines, no security lines and flights which are not full. This helped us arrive in destination and be ready for an awesome vacation.
Aboard our chartered yacht, it had been deep cleaned and we felt even safer when we had a thermometer to check our temperatures each evening and record them on a sheet. Having arrived late into Athens, we decided we would depart the following morning — and with food stocked, we decided to eat at one of the great restaurants near to the marina.
Setting Sail and Savouring the Flavours of Greece
It was with a sense of excitement that we left the marina, bound for our destination for the evening: Poros. We were treated to some constant breeze, so we settled into boat life. Some of the crew decided to help sail while the rest relaxed and took in the balmy temperatures. A collective sigh of relief as we all relaxed.
We stopped off at the island of Aegina for a swim and lunch. With a little more breeze in the afternoon, we reached Poros and our deserted anchorage late in the day. Time for a swim before drinks and sundowners aboard our 51-foot yacht, Kalidna. That evening, we travelled into one of the seaside restaurants for a wonderful meal including some local snacks of Tzatziki, Dolma (wrapped vine leaves) and saganaki (fried cheese – DELICIOUS).
There is nothing better than sleeping on a yacht. Our anchorage was like a mirror and being up first, I brewed a coffee and enjoyed some quiet time on deck. The beauty of a sailing vacation is that we make our own 'plan,' and we decided we would head to Port Chelli to give ourselves a few hours on the water. The breeze stopped midday for a while, so with sails down and motor off, we took the opportunity for a swim off the back of the boat. Nobody around, just us and the dolphins.
We moored in Porto Chelli in a secluded inlet and took off for dinner in the dinghy across the bay. Talk about valet parking! Pulling in at the restaurant in the dinghy, they were delighted for the customers. We too often forget that the vendors and locals also benefit a great deal from our travel to these countries. Sitting outside in the balmy temperatures, relaxing and enjoying where we were, was something to be truly appreciated.
We were officially on vacation mode, meaning we could chill and swim in the morning, followed by a great breakfast of waffles and ice cream! We loved our sailing to Hydra, an incredible town where we moored up in the harbour amongst other boats. The following day, we were treated to parades (with it being Greek Independence Day) before a stormy sail for a couple of hours. Amazing rainbows framed the horizon as we continued on to our last night mooring at Epidavros.
Why This Is an Amazing Time to Travel
What struck me about our whole experience was that now is actually a wonderful time to travel. If there are no restrictions in place, such as nationwide lockdowns and Foreign Office or State Department warnings (when travel insurance can be voided), book flights and jump to a place to give you and your mind a sense of reality and a break from bad news. What does tend to happen, with all the uncertainty, is that plans can be 'last minute.' But, we can cope with this.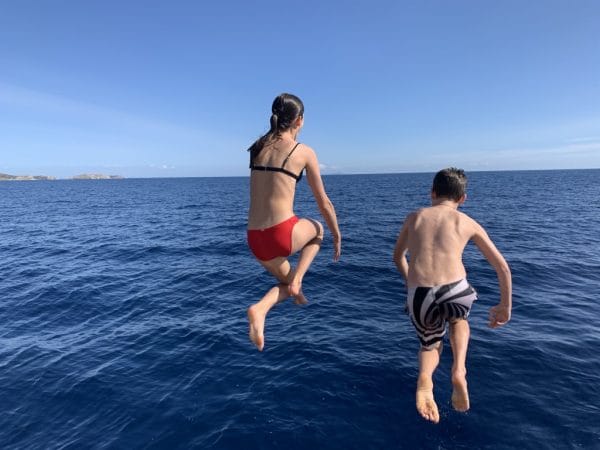 What I appreciated most of all about this trip was getting back to that wonderful feeling of seeing people absolutely love a destination and the joy the trip bought to them. As someone who has spent his life sharing wonderful places and experiences with others, this was something I had truly missed, being the first 'trip' since March. Seeing the reactions to people and the wonderful places we visit is such a gift.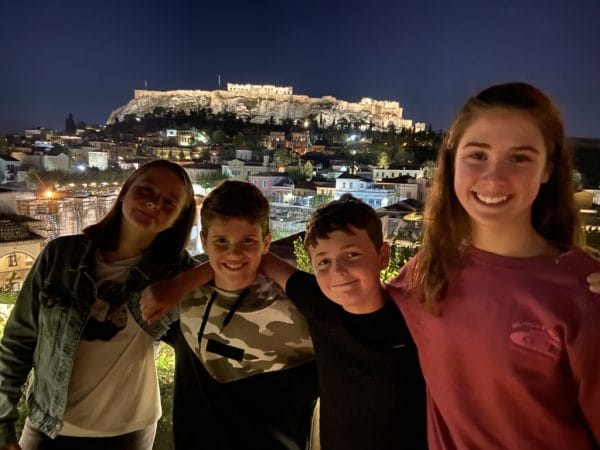 Sound like your sort of trip? Drop us a line and let's start planning for next summer.
by Hamish McMaster
Hamish McMaster is the Water By Nature owner. He has spent the past 25 years exploring and playing on the world's great rivers. He still loves nothing more than getting out there and sharing adventures.
---
Recent posts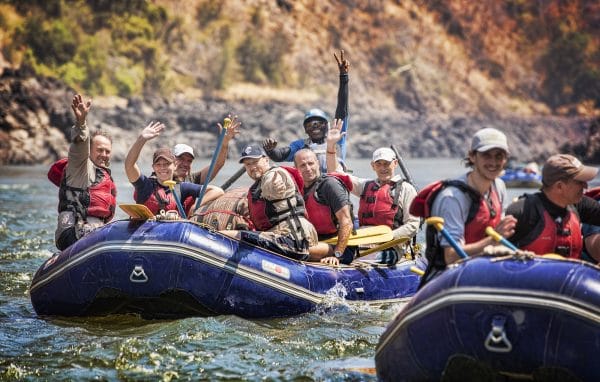 ---
You're taking on the best white water rafting river of them all, but what are some other things you can do before or after rafting the Zambezi? After all, it's a long way to go and it makes sense to maximise your time in this beautiful part of the world. Here are ten suggestions – seven local […]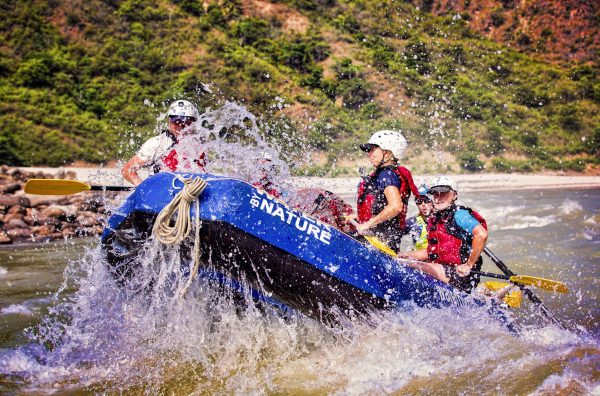 ---
Whitewater rafting the Tamur River in Nepal should be on your list of 'must raft' rivers. Fed by snow melt from the third highest mountain in the world – Kanchenjunga – the Tamur provides exceptional whitewater rafting. It has nearly 130 rapids over a 120km stretch, and almost continuous grade IV rapids on day one […]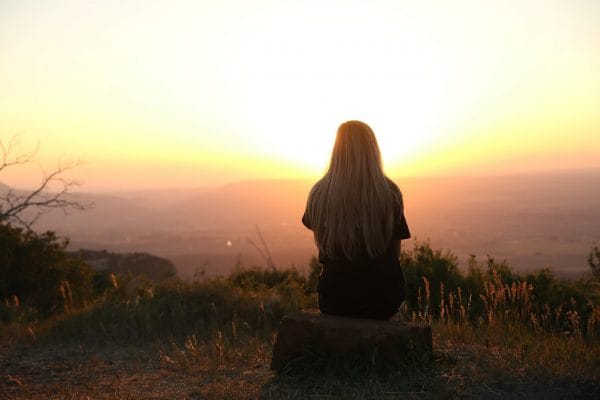 ---
Heading out on adventures makes us feel alive. The excitement of planning it, seeing incredible places, and having amazing experiences that broaden our minds – it's why we do it. But the act of 're-entry' back into normal life can be hard. While your world and outlook may have changed, the rest of the world […]