Hamish McMaster, Water By Nature owner and river lover, reflects on why you shouldn't be concerned about many of the myths surrounding the Mighty Zambezi River.
I can still clearly remember the moment I got the call. I was working it Switzerland, but dropped what I was doing when they told me that I had got a job on the Mighty Zambezi. The Zambezi! Excited was not the word to describe it. It was so much more.
More than 25 years later, I still head to this iconic and world class river every year to row a gear raft and bask in the environment that this amazing gorge brings. I still love it, just as much as my first trip. We do hear a great deal of 'myths' attached to this trip though, so let's put a few of them straight.
"You'll flip for sure."
This is probably the most irritating comment we hear. Whilst the Zambezi is a big volume river, it is entirely possible to run the whole trip without flipping or having a swimmer. In fact, we ran 25 trips in 2018 and we had just one guest raft flip. Yes, we take the big lines, but our guides know how to get you through them.
"It's a 'physical' trip and you need to be really fit."
Wrong! Many of our guests are in their late 50's, and 60's (although we get plenty in their 20's and 30's too) and many are amazed at how well taken care of they are. Incredible cuisine, Grand Canyon style outfitting and a guide ratio of 1:4.
"Don't do the Zambezi if you have never rafted before."
Many of our guests (especially from the UK) have never rafted before and for them rafting the Zambezi is their first experience on a river. But with 80% of our guests returning for another rafting vacation, don't count on it being your last!
"All the rapids on the Zambezi are Grade V."
Most of the rapids on the Zambezi are actually large Class IV and really fun without being too intimidating. There are some Class V rapids such as Ghostrider (the last rapid before we fly back by helicopter), Upper Moemba and Gulliver's Travels.
"The Zambezi is great all year."
Whilst the Zambezi does run most of the year (it is normally closed for a couple of months in March–May depending on the rains) the best time to run the river is in Low Water from generally late July until early November (when the rains tend to start)
We have heard plenty more too, like there are loads of bugs (actually NONE on the river) or that you'll get eaten by a crocodile (never happened before and highly unlikely).
Our advice: if you haven't done the Zambezi yet, get out there and do it soon before the Batoka Gorge dam is built and the river is gone forever.
by Hamish McMaster
Hamish McMaster is the Water By Nature owner. He has spent the past 25 years exploring and playing on the world's great rivers. He still loves nothing more than getting out there and sharing adventures.
---
Recent posts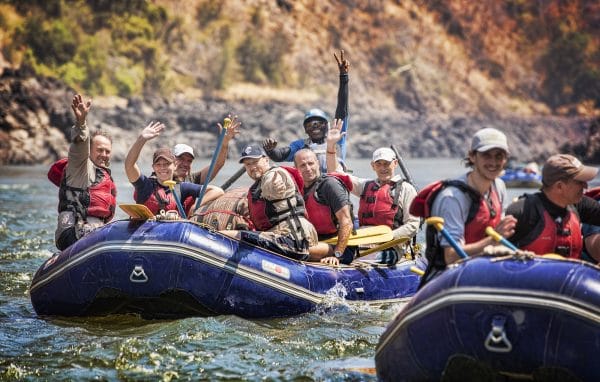 ---
You're taking on the best white water rafting river of them all, but what are some other things you can do before or after rafting the Zambezi? After all, it's a long way to go and it makes sense to maximise your time in this beautiful part of the world. Here are ten suggestions – seven local […]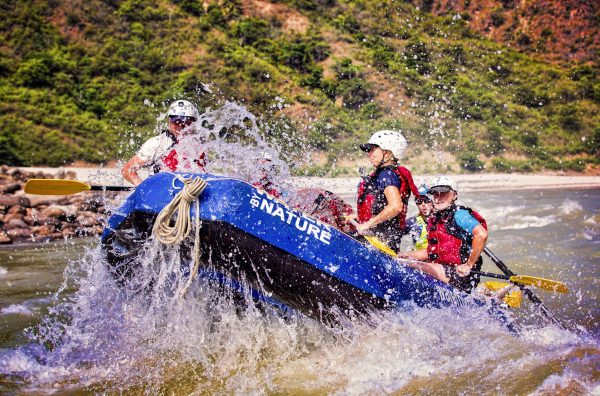 ---
Whitewater rafting the Tamur River in Nepal should be on your list of 'must raft' rivers. Fed by snow melt from the third highest mountain in the world – Kanchenjunga – the Tamur provides exceptional whitewater rafting. It has nearly 130 rapids over a 120km stretch, and almost continuous grade IV rapids on day one […]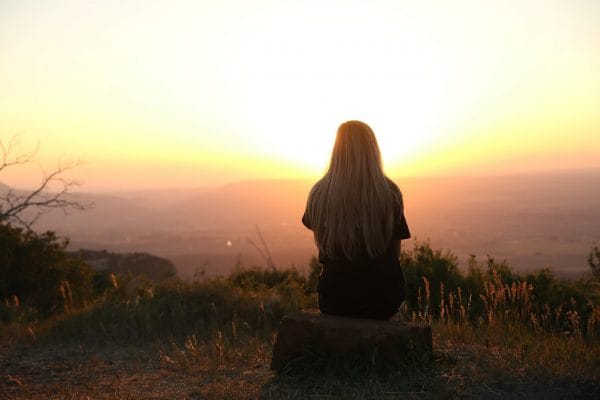 ---
Heading out on adventures makes us feel alive. The excitement of planning it, seeing incredible places, and having amazing experiences that broaden our minds – it's why we do it. But the act of 're-entry' back into normal life can be hard. While your world and outlook may have changed, the rest of the world […]