Colombia offers a fascinating adventure destination for travelers wanting a unique experience. With wonderful people, fascinating history, vibrant cities, fascinating national parks, great coffee and world class rafting to be had, this is a place prominent on the radar for tourists. We have been excited for a long time to explore this wonderful part of the world and we are delighted to share a few select multi-sport adventures in July.
Colombia has moved on rapidly from the days it was ruled by drug lords and 'Farc' who used kidnap and ransom, illegal mining and extortion as a means of funding its 'army'. Since 2006, the country is realizing how profitable tourism can be and sharing the wonderful and unexploited natural resources in Colombia. Our trip, based out of the vibrant city of Medellin, showcases this wonderful country at it's best. Nicknamed 'The City Of Eternal Spring' for its temperate weather, it hosts a fabulous flower festival just after our trip. Far from being 'behind' after years of isolation this wonderful city shows so much pride in it's culture. Take for example the stunning Botero sculptures in the downtown area. You'll love exploring this wonderful city, whether by paraglider, or exploring the many amazing hotels and clubs to explore and practice your best salsa moves! The city is full of surprises. Apart from the great restaurants and sights, take a walk in the 'zen inspired' Parque de los Pies Descalzos (Barefoot park) where you walk along pebble lined baths shrouded in bamboo. You'll see people hugging trees (literally) or taking a relaxing foot bath.
Leave the town itself and we get out into 'real Colombia'. After we reach the small frontier town of San Francisco (not the Californian one!) where we'll hike one hour to the river whilst mules carry our gear. Enjoy a captivating two-day descent on exhilarating class IV white-water. As well as running the best rivers in Colombia, we'll visit waterfalls, lagoons, and secluded beaches ideal for wildlife and birds. After our first day rafting down the Rio Verde, we camp in the jungle right on the edge of the river in tented hammocks. The guides will prepare a gourmet meal at camp.
As part of your adventure we also delve into the Rio Clara Natural Reserve, the home to more than 100 mammals, 350 species of birds, 70 species of reptiles, 45 species of amphibians and 30 species of fish. Yip, its pretty 'alive' with life! From your gorgeous cabana, you'll get to explore this wonderful area with the excellent guides based here.
The following day we head back to the river for a descent through the Rio Samana and it's world class whitewater. In addition to the excellent rapids, we do occasionally see sloths on the river and we too get to relax in this wonderful environment in riverside hammocks suspended in trees in this wonderful jungle habitat. We conclude our adventure with a trip through the heart of Antioquia (the region) with a visit to a coffee ranch where you get to brew your own espresso, take in some yoga, or head on a horseback ride.
Join us for this exciting adventure from Saturday 8 July 2017 – Sunday 16 July 2017. You'll be raving about this amazing destination on your return.
by Hamish McMaster
Hamish McMaster is the Water By Nature owner. He has spent the past 25 years exploring and playing on the world's great rivers. He still loves nothing more than getting out there and sharing adventures.
---
Recent posts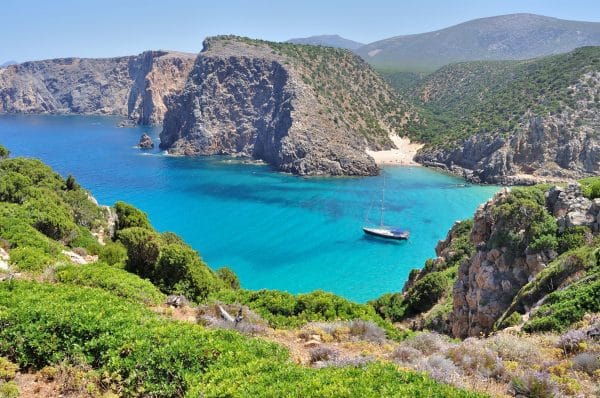 ---
Water By Nature is known for our white-water trips around the globe, so why the pivot into sailing? We love nothing more than being on the water, whether that is floating down the Zambezi, meandering through the gorges on the Ahansel River in Morocco, or island hopping in Croatia on board a beautiful sailboat.. As […]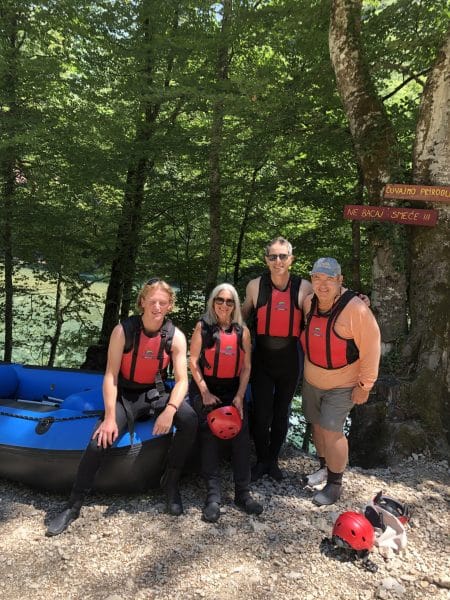 ---
Words: Barnaby Shand What's up, I'm Barnaby, and I thought it apt at this point that I introduce myself. I have recently joined Water By Nature doing a few things, like its social media and email – maybe you've noticed a slightly different style in the last week or two!  I'm here to communicate […]

---
Author: Melissa Talago Images: Gez Rowlands. I opened my eyes, slightly confused by where I was. Above me was a blanket of darkness except for pinpricks of light coming from a sea of stars millions of miles away. The almost full moon that had been lighting up the sky earlier had dropped beneath the horizon […]