Words: Barnaby Shand
What's up, I'm Barnaby, and I thought it apt at this point that I introduce myself.
I have recently joined Water By Nature doing a few things, like its social media and email – maybe you've noticed a slightly different style in the last week or two!  I'm here to communicate what makes WBN special, as well as build and foster this group of adventurers that have gravitated towards Hamish, WBN, and each other.
And my word what a group it is.  Before coming across WBN, I had never seen such rave reviews outside of a Harry Styles concert.  I did a little digging and you guys were saying stuff like 'WBN has reached a new pinnacle in adventure travel,' 'this trip was the highlight of my life,' and 'words can't describe this odyssey.'  That final one is a little foreboding for someone whose exact job it is to put said 'odyssey' into words! 
When I first spoke to Hamish and mentioned that this sort of feedback just doesn't happen in 'normal' businesses, he proceeded to casually mention, without a hint of self-satisfaction that WBN's rebooking rate is 80%. 80%! At that point I couldn't quite believe what I was hearing.  He was telling me that 4 out of every 5 people who experience one of WBN's adventures run it back.  That to me confirmed that what Hamish and the wider WBN team creates is magic, and my job is simply to communicate that and otherwise stay out the way because the trips speak for themselves!
I live and study in Spain, having settled there after an 8 month stint on the road in Andalusia, Mexico, and Guatemala.  I'm from the UK and already there has been some Anglo-Kiwi rivalry, what with England's crushing defeat of NZ in this summer's test cricket and upcoming (inevitable) English Rugby World Cup win.
I have rafted before, and I'm also into tennis, trail running, and more recently climbing which fit nicely with the WBN values.  I'm also a bit of a water baby – there is nothing I love more than diving around in the water, preferably for something lost.
Over the next few months and years I'll be drawing out the personalities of the people and the places that make WBN what it is through our social media, email, and blog.  Maybe there'll be some room for experimenting with mediums, but I think I may draw the line at TikTok.  We'll see. As I write this I'm on the way to Croatia for my first trip with WBN and thinking about the first few songs on the trip playlist (which is of course very very important), and very much hoping my backpack will fit under my seat on the plane. 
Anyway, I hope I'll come across as many of you reading this as possible on some wild adventure through this world's beautiful rivers, seas, and oceans. 
Barnaby
P.S You can meet the rest of the team here, they're cool too.
P.P.S. My Bucket List river is the Cotahuasi (Peru) which you can explore at this link, (spoiler, it looks wild).
---
Recent posts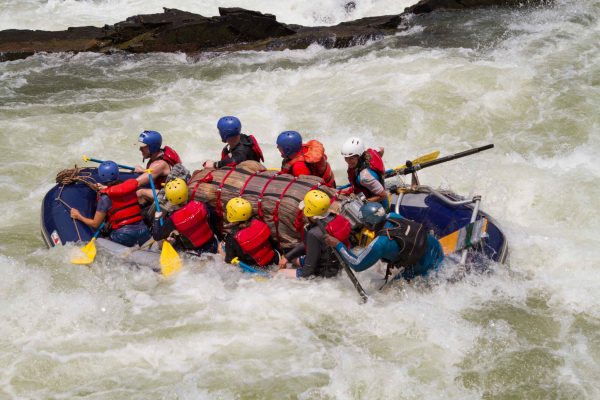 ---
There are certainly not many people who have done as many multi-day trips down the Zambezi as Hamish and Lovemore. Together, our founder and Zambezi Team Leader have over 50 years experience running the Zam! Recently, we asked them which are their favourite rapids on the river, and why! Lovemore Q: How did you start […]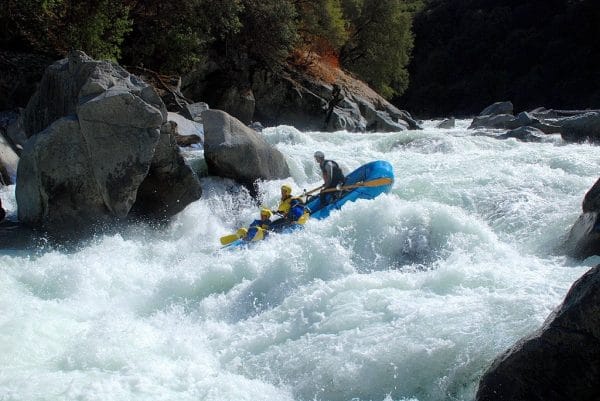 ---
What's it like to tick off 5 amazing rivers in a week? Pretty incredible if you ask us, especially when each is nestled into California's spectacular wilderness. The unique blend of 5 epic rivers and California's gorgeous mountains make this is the perfect week long getaway. Meet & Greet Your Trip Leader will meet you […]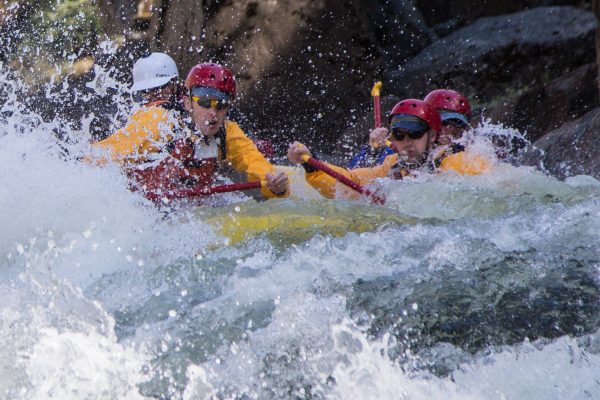 ---
If you are a rafting and whitewater aficionado, then California is the place for you. The best time for rafting the rivers of California is during the Spring Runoff, which varies from year to year but is normally from May until July. Here are some of our favourites: 1. Cherry Creek. The Ultimate of rivers […]